One of the strongest and most secure currencies of our time is the Chinese yuan. To date, the yuan against the ruble is in the ratio of 5,24 to 1. Over the past two years, the yuan has not fallen below the 4 ruble, and in January of 2013, there has been an almost constant growth of this currency.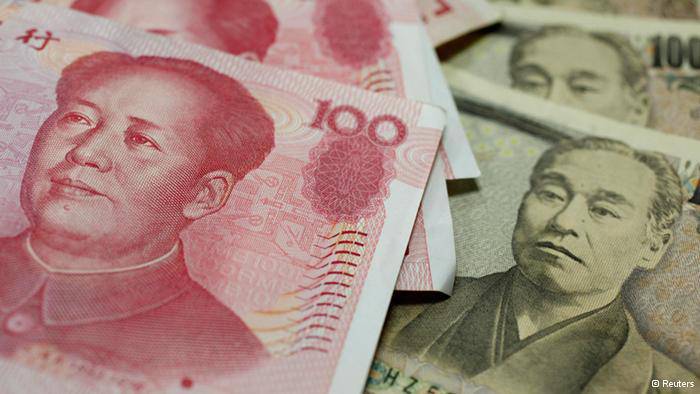 The stability and security of the yuan allows experts to say that the yuan can easily replace such "reserve" currencies like the dollar and the euro. What is stopping him? According to Russian specialists, the Chinese authorities themselves do not allow this yuan. The reason is that the Chinese currency is artificially undervalued today. Beijing needs this in order to make its products competitive around the world. Americans have long been trying to put pressure on China in order to be sure to reassess the yuan. According to Washington, the true price of the Chinese currency on 20-25% higher than the current. But no matter how much pressure was put on China, its authorities continue to look at it philosophically, realizing the economic policy they consider necessary.
With Russian economic policy, everything is more complicated. Here, on the contrary, the authorities declare that the Russian ruble can become a reserve world currency, but only the world is in no hurry to invest in rubles and buy Russian goods. The cost of the ruble itself, according to economists, may be somewhat overvalued - at least 10 percent.
The activity on the Russian market today is due to the implementation of energy projects, as well as the increased desire of credit institutions to receive super profits. In terms of the cost of loans, Russia today occupies one of the first places in the world, if we evaluate the indicators of the economy and the interest on loans. Great demand began to use
any microloans urgently
which people are increasingly taking in order to patch other credit "holes". The microlending policy has been actively pursued recently. But in this market the total amount of debt is also growing, which in a short time can hit the Russian economy quite strongly.
To prevent such a blow from becoming fatal, economists recommend that now begin a policy of providing the national currency while simultaneously monitoring the work of banks in consumer lending to individuals, as well as lending to major producers at various levels.