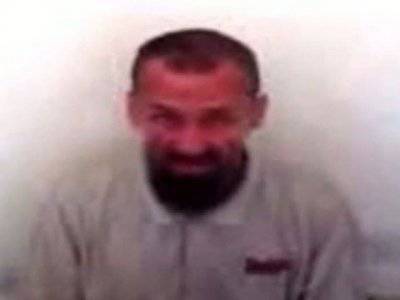 Syrian militants took hostage an engineer from Russia. On the Internet, extremists have published a video in which a man who calls himself Sergei Gorbunov asks the authorities to exchange him for one of the terrorists. Reactions from Moscow and Damascus yet.
The video appeared on the Internet on the night of October 23. In the frames - a man who appears as Sergey Nikolayevich Gorbunov and says that he is a Russian engineer. "They treat me well, give me food," he adds.
The prisoner asks the authorities of Russia and Syria to exchange him through the Red Cross for a certain Khaled Suleiman from Saudi Arabia detained by government forces in the city of Hama. According to him, if the deal does not take place, he will be killed in five days. "If they don't exchange me in 5 days, then they will slaughter me," said the hostage. "I'm contacting the presidents of Syria, Russia, the Red Cross. will help. "
In Moscow and Damascus, this video has not yet commented. If Sergey Gorbunov is really a citizen of Russia, then at least two of our compatriots are already in the hands of Syrian militants. About a month ago, the traveler and blogger Konstantin Zhuravlev was taken prisoner. He was heading for the Eastern Sahara. The last place he came in contact with was a suburb of Syrian Aleppo. A few days later, the Islamists said they had arrested a Russian spy. Then they posted on the Internet its foraorafiyu and a snapshot of the passport. Official Damascus recently said: the Russians did not have a visa, he was in the country illegally.
The Russian Foreign Ministry is doing everything possible to liberate Zhuravlev and are in constant contact with the Syrian authorities. In February 2013, the diplomats managed to free two Russians who worked at a steel plant in Latakia. They spent a captive day 54.