The ceremony of handing over to the Air Force of Russia the next batch of Su-34 serial front-line bombers was held today at the Novosibirsk branch of the Sukhoi company - the NAZ them. V.P. Chkalov. The planes took off and went to the place of their deployment.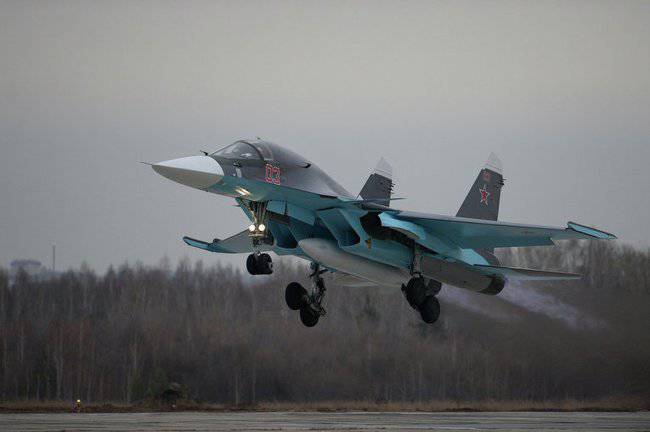 In May and June of this year, the Su-2013, provided for by the 34 state defense order of the year, was already transferred to the air force. They are in operation in combat units.
Work on the implementation of the 2013 state defense order at the Novosibirsk aircraft plant are in full swing. The company's management notes the high degree of readiness of the aircraft, which is the key to full and timely fulfillment of obligations. Signed with the Ministry of Defense of the Russian Federation in 2008 and 2010. State contracts for the supply of Su-34 created the conditions for stable loading of NAZ and related companies for the long term.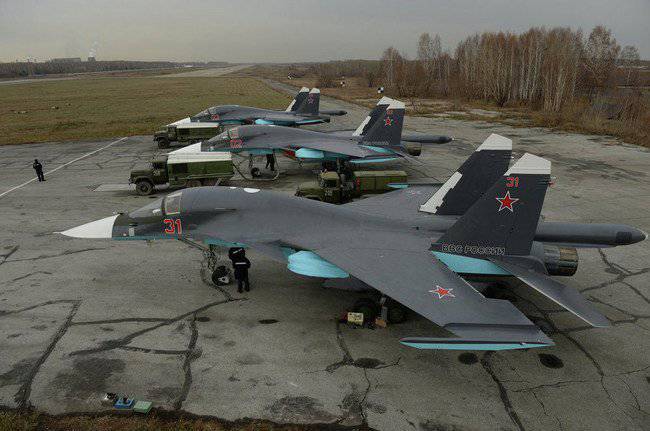 These are the largest military supply contracts.
aviation
equipment provided by the State weapons program for 2011-2020. Their implementation will in the near future to a large extent replace the Su-24 type front-line bombers in service. Issued by NAZ them. Chkalov Su-34 are successfully used in the army and, according to the military, demonstrate high performance.