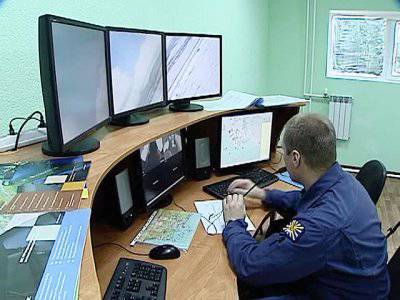 Modernized Mi-28 "Night Hunter" helicopters and assault transport Mi-8 helicopters arrived at the air base of the Southern Military District in Budennovsk. Before you take to the air a new technique, pilots train on the ground - on a computer simulator.
Computer-simulated training bout lasts no more than 20 seconds. There are no winners in it - only marks in the magazine. As military pilots say, "reality must be divided into ten." "If we worked out all the failures verbally, and the actions were in the cockpit, now we can see how the situation will develop with different flight parameters, in different conditions," said navigator Yuri Postavnichy.
The Budennovskaya airbase was the first in the Southern Military District to be armed with "Night Hunters" - Mi-28 helicopters. Now replenishment is again - the country's first special simulator. According to the instructors, the simulator has reduced the training time for pilots by half, especially for abnormal situations.
It is impossible not to succumb to the temptation and do not sit at the control handle of the simulator. In spite of the fact that there is no usual noise of screws and vibration of the cabin, due to the special picture transmitted to the monitor screen, the sensations from the training flight are very close to real.
A third of the combat helicopter was turned into a classroom, entry into it only after passing special tests. As pilots admit, the electronic examiner sometimes makes you sweat, but after this the pilot's actions in the air become habitual, like breathing in and out.
The deputy commander of the airbase, Yuri Borisov, explains: "He himself [the pilot] forms the very philosophy of flight in his head, the motility of the pilot's actions is worked out on the simulator. It's very important! .
Two days of theory, the rest is practice, combat flights. Most of them - in the twilight and adverse weather conditions. Simulator trainings help to confidently lead the newest helicopter just ten meters from the ground. "Before each flight, there is a separate task for the simulator that we perform. We train, work out, then in flight there is less unrest," notes senior pilot Dmitry Chumbarov.
The pilots say that it is prestigious to serve at the Budyonnovskaya airbase of the Southern Military District. Over the past three years, the new technology has become more at times - after all, the local pilots have to perform tasks in the mountains near the southern borders of the country.
As the military say, in a few days four more sides will take off: the airbase has been replenished with new Mi-8 transport helicopters. Unlike their predecessors, they help the military to perform any task not only at night, but also in adverse weather conditions. Now the first crews are completing preparations for the first training flights.