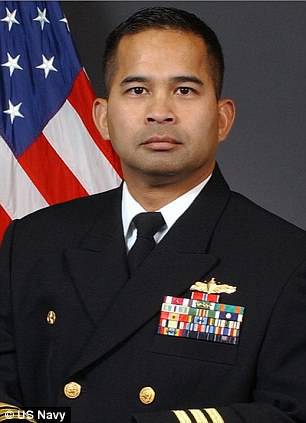 The US prosecutor's office exposed a major international scam involving the captains of warships of the United States Navy, US media reported.
So far, three people have been arrested: Michael Misiewicz, captain of the American destroyer Mastin (class Arleigh Burke), head of the warship supply company Leonard Glenn Francis, and US Navy police officer John Bertrand Belive (John Bertrand Beliveau II), however, as reported by The Washington Post, other Navy officers, including aircraft carrier commanders, may be involved.
It is reported that the company Francis, Glenn Defense Marine, more than 25 years engaged in port maintenance of ships of the US Air Force, greatly overestimating the cost of refueling, parts and repairs.
At the same time, the captains of the ships specifically chose to serve precisely those ports in Southeast Asia, where Glenn Defense Marine worked, since Francis gave them "kickbacks", reports the Voice of Russia.
The scale of the corruption scheme is being specified, but, according to the prosecutor's office of the Southern District of California, the bill can go to hundreds of millions of dollars.
It is noted that Mishievich and Belive supplied Francis with data on the movements of US warships and helped him find new "clients".
For their services, the captain and the police officer of the Navy received generous gifts: in particular, Belive, Francis paid for the services of prostitutes, and Mishiyevich - restaurant tours in Singapore and Thailand, as well as concerts (in particular, the captain gave tickets to the singer Lady Gaga).
It is reported that the US Navy has already terminated contracts with Glenn Defense Marine for more than 200 million dollars. Mishievich was arrested at the airport in Colorado Springs, and Francis was arrested right in the room of the Marriott hotel in San Diego.
Francis's lawyer, Edward Patrick Swan Jr (Edward Patrick Swan Jr) warned that additional arrests could be made in this case.