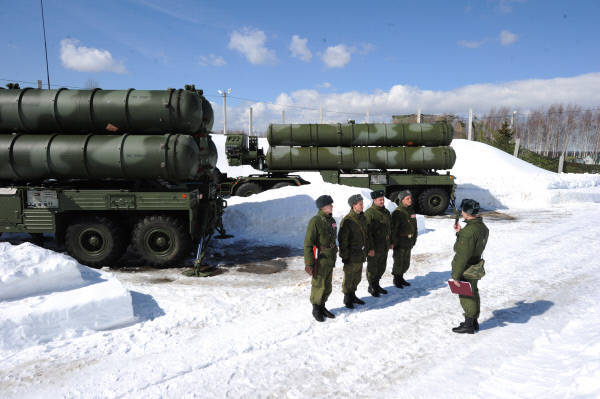 The list of registered military units of the Russian Army was replenished with two units of the Aerospace Defense Forces.
Today, a message appeared on the Internet portal of legal information that the Russian president by his decree appropriated the honorary names of the 6th and 4th air defense brigades. The first is now named three times Hero of the Soviet Union Marshal
aviation
A.I. Pokryshkin, and the second - Hero of the Soviet Union, Lieutenant General B.P. Kirpikova. The documents said that this was done "in order to educate military personnel in the spirit of devotion to the Fatherland and fidelity to military duty", as well as taking into account the merits of the personnel of the brigades.
It is clear that the assignment of specific names to specific military groups is regulated by strict rules. In particular, it is necessary that this procedure be justified with
historical
points of view. And also - that the regiment, brigade or division by their deeds proved the right to bear an honorary name. In this case, these requirements are met one hundred percent. For example, in the 6th Air Defense Brigade, which is deployed in Rzhev and protects the airspace around Moscow and in the western strategic direction, Hero Alexander Pokryshkin served three times in the postwar years. More precisely, he was first deputy commander, and then commander of the 88th fighter air corps, whose successor was the Rzhev brigade. It was under Pokryshkin that the corps management moved from Moscow to Rzhev. Three times Hero became an honorary citizen of this city.
The command of the 6 Brigade has long sought to assign a military unit to the name of a famous fellow soldier. The idea was supported by the Ministry of Defense. Moreover, the Rzhev air defense junction deserves the kindest words. There are round-the-clock combat duty calculations of anti-aircraft missile systems C-300 and crews of interceptor MiG-31. They reliably cover the area in 940 thousands of square kilometers from air strikes. And now - it happened, now the team bears the name of Pokryshkin.
The situation is similar with the air defense compound based in the city of Dolgoprudny and recently celebrating the 60 anniversary. The full name of the military unit 52116 now sounds like this - 4-I Air Defense Brigade named after Hero of the Soviet Union, Lieutenant General B.P. Kirpikova. By the way, he accomplished his feat at the front, being a major, commander of the 86 battalion of a heavy howitzer artillery brigade. Already after the Victory, Boris Kirpikov reached the general and corps commander in the Moscow air defense district. Now there is no such district and such a corps, but the 4-I brigade has remained. It was one of the first in the Aerospace Defense Forces equipped with C-400 systems and anti-aircraft missile systems "Pantsir-S".