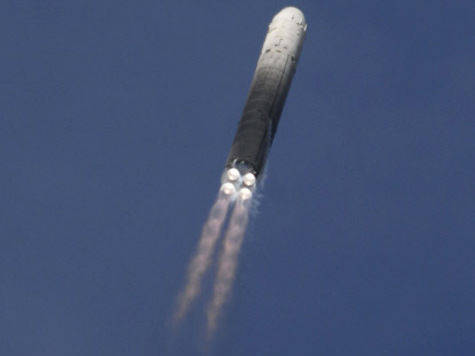 What can not be said about the American - say scientists.
Magnetic storms do not affect the performance of nuclear
weapons
, the Russian Defense Ministry said in response to the words of Vladimir Kuznetsov, director of the Institute of Terrestrial Magnetism, Ionosphere and Radio Wave Propagation, who said on Thursday that magnetic storms could cause unsuccessful launches of intercontinental ballistic missiles (ICBM).
"Such phenomena have already been," Kuznetsov said at a press conference in Moscow. They arose during test launches of American ballistic missiles: "During magnetic storms, streams of energetic particles arise. On takeoff, the rocket is controlled by its own control system. If energetic particles get there and lead to the failure of this system, then it's unknown where the rocket will fly, "Kuznetsov said.
However, a spokesman for the press service and information department of the RF Ministry of Defense on the Strategic Missile Forces, Colonel Igor Yegorov, denied this information, in any case, regarding Russian missiles. He said: "The technical capabilities and characteristics of the creation of the national rocket technology make it possible to exclude the influence of various external factors, including magnetic storms, on the rocket control system and the missile systems as a whole."
According to him, "the combat control systems functioning in the Strategic Missile Forces allow to exclude any external influence on the state of combat readiness of the troops. The routes for bringing orders and collecting reports of the automated combat command and control system of troops are formed by wire, radio and satellite communication channels and possess the necessary survivability and noise immunity. "
As the officer noted, bringing the orders of combat control directly to the launchers is provided, bypassing the intermediate links, including in the conditions of nuclear influence and electronic suppression. "Control systems have such properties as compactness, low power consumption, secrecy of information transfer, resistance to external influences and reliability of operation," said Colonel Yegorov. He explained that "the combat duty system at the Strategic Missile Forces has a strictly built" vertical "and provides for service at the central control centers of the Strategic Missile Forces, control points for unions, formations and military units, directly on nuclear missiles, as well as at communications centers and technical positions ".