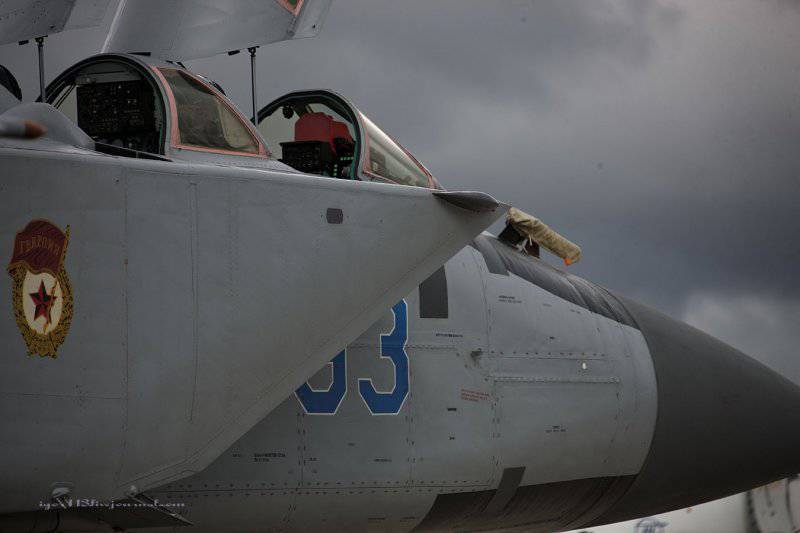 The Federal Agency for the Supply of Arms, Military, Special Equipment and Material Resources, acting in the interests of the Defense Ministry of the Russian Federation, has concluded contracts with TsNTU Dinamika for the supply and commissioning of training complexes for training the crews of the Mi-8MTV-5 helicopter and aircraft MiG-31BM.
According to the press service of Rosoboronpostavki, the UTK for Mi-8MTV-5 crews will include a complex simulator and an automated training system, and the UTK for MiG-31BM crew will include an integrated and procedural simulators, a workplace of the combat control officer, the head of the near zone and complex simulation tactical situation.
TsNTU Dynamika will supply two sets of simulators for the Mi-8MTV-5 helicopter and for the MiG-31BM aircraft to military units of the Ministry of Defense. Training facilities for the helicopter and one for the fighter-interceptor will be delivered and will be set up before the end of November of this year. Another MiG-31BM crew simulator will be handed over to the customer by November 25 2014. The total amount of contracts for the supply of simulators amounted to more than 666 million rubles.
The Mi-8MTV-5 helicopter crew simulator is designed for testing the full range of piloting and combat tasks in a real cockpit and simulating the operation of all onboard systems. The computer-aided synthesis of the image of the off-cabin environment is characterized by an exceptionally high degree of detailing the underlying surface and reproduces images of practically any real objects and such special effects as the dispersion of sunlight in the atmosphere, volume fog and cloudiness, soft dynamic shadows, dusty and snowy eddies, etc. For use at night, the cabin of the Mi-8MTV-5 helicopter is adapted to use night-vision goggles, therefore, the simulator has a simulator of night-vision goggles.
The training simulator complex for the crews of the MiG-31BM is designed to train flight personnel in conditions as close as possible to the real ones, as well as to monitor the correctness of the pilots' actions. The simulator cabin corresponds to the real cabin of the MiG-31BM aircraft in terms of the interior, geometrical dimensions and information and control field.
The message is posted in the public domain on the site Rosoboronpostavki.