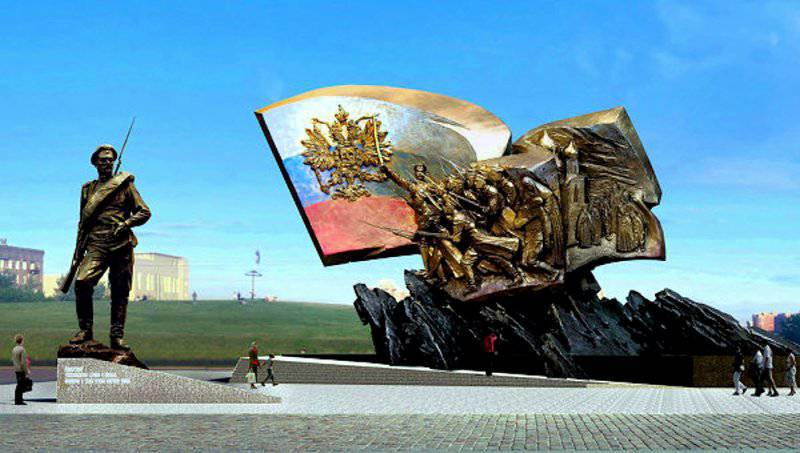 In Russia, for the first time, a large-scale memorial program was prepared for the 100 anniversary of the outbreak of the First World War. This was announced by the Minister of Culture of the Russian Federation Vladimir Medinsky at an international meeting dedicated to the preparation for the memorial date.
"Previously, we did not participate in such committees and commissions, and we never celebrated either the 50 anniversary or other anniversaries associated with this war. Our country suffered the greatest losses, participated in the coalition of winners, but at the same time declared itself defeated - due to internal cataclysms. Now Russia is regaining its
history
.
The head of department stressed that current generations should not forget the heroism of our soldiers, the sacrifices of thousands and tens of thousands of Russian heroes.
According to Medinsky, negotiations with the French partners were very sympathetic.
It is noteworthy that in September 2014 will mark the 100 anniversary of the Battle of Marne, and, at the suggestion of the French Minister of Veterans Affairs Kader Arif, Russia will be invited to participate at the highest level. Appropriate invitations will also be made in connection with the anniversary of the landing in Normandy, from which 2014 will be 70 in June.
Moscow, for its part, invited Arif and French Culture Minister Oreli Filipetti to celebrate the opening of the monument to the heroes of the First World War, to be held on 1 August 2014 on Poklonnaya Hill in Moscow, ITAR-TASS reports.
Recall that in Russia, under the chairmanship of State Duma Speaker Sergei Naryshkin, a national committee has been set up to prepare for the centenary of the First World War. Vladimir Medinsky noted that the plans of the ministry include a conference of scientists, holding several major exhibitions, including abroad. Next year is expected to open the first in Russia State Museum of the First World War in Tsarskoye Selo near St. Petersburg.
- Planned a huge program. Only through the Ministry of Culture, we are talking about filming about 20 documentaries, several feature films, many books are being published.
Conceived and a large project of opening the Museum of the First World War in Red Square. It would be a continuation of the 1812 Museum of the year, opened last year.