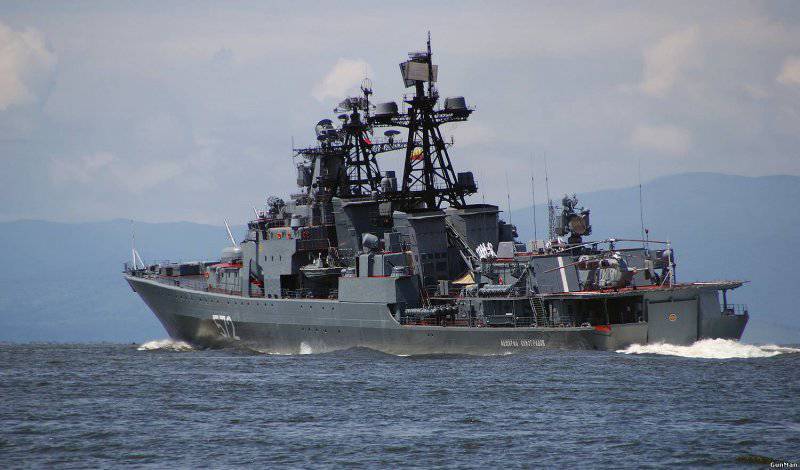 October 19th Pacific War Warships
fleet
under the command of Captain 1st Rank Andrei Kuznetsov, as part of the Admiral Vinogradov BPK, the Irkut medium sea tanker and the Kalar tugboat, he will leave the main base of the Pacific Fleet in Vladivostok to perform tasks in the ocean zone of the Asia-Pacific Region (APR).
The detachment will spend a long hike about two months and visit the ports of Myanmar and the Republic of Korea. In the South Korean port of Pusan, Russian sailors will be on an unofficial visit and will take part in the Kormarin-2013 naval equipment and weapons exhibition.
Two units of the Pacific Fleet already perform combat missions in the Indian Ocean and the Mediterranean Sea. The current squadron will be the third detachment of the Pacific Fleet in service in the ocean zone.
The ships of the detachment more than once took part in long hikes. For example, the BOD Admiral Vinogradov twice performed the tasks of protecting civilian shipping in the Gulf of Aden, participated in the Russian-Chinese exercises Marine Interaction in 2012 and 2013, and this summer in the Bering Sea provided landing of the polar landing in Provideniya Bay.