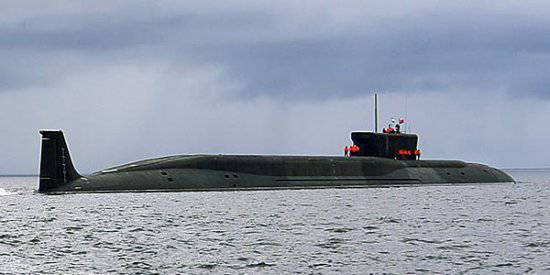 According to Intrefax, on Thursday, 24 February 2011 of the year, Deputy Minister of Defense of the Russian Federation V.Popovkin said that the main priority of the state armaments program until 2020 is strategic nuclear forces. The program provides for the construction of a 2020 strategic nuclear submarine before the 8 (the Borey 955 project), which will be equipped with Bulava missiles.
According to V. Popovkin, the share of strategic nuclear forces in the state armaments program is about 10 percent. It provides for the construction of strategic missile submarines, the further development of strategic
aviation
- Tu-95, as well as the modernization of all ground forces.
The second part of the state armaments program, according to V.Popovkin, gives priority to strategic defense forces. As part of its planned development of a missile attack warning system. According to Popovkin, Russia, as part of the development of this system, should, before 2018, modernize its ground part and create a solid radar observation field around itself.
In addition, as part of the development of strategic defense forces, it is planned to deploy new and modernize existing systems for detecting launches of space-based ballistic missiles, spacecraft for command and control, reconnaissance and communications.