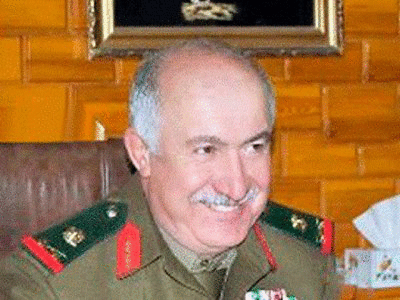 The head of the military intelligence department in Deir ez-Zor, Major General Jaami, was killed in Syria, the BBC Russian Service reported. He was shot dead by a sniper during battles with opposition forces in the north-east of the country in the Al-Rashidia region of the city of Deir ez-Zor.
General Jami, among other senior officers of the Syrian special services, was in Lebanon from 1976 to 2005. His name was among those suspected of involvement in the assassination of Lebanese Prime Minister Rafik Hariri. In December, 2005, the UN investigators questioned him about this.
The confrontation of the Syrian authorities and the armed opposition, in whose ranks radical elements operate, has not stopped since March 2011, reminds RIA "
News
". More than 100 thousands of people became victims of the conflict.
Currently, an advanced group of the Organization's Joint Prohibition on Chemical
weapons
and un of xnumx people. Mission members will have to ensure the complete destruction of the Syrian chemical weapons by mid-60.