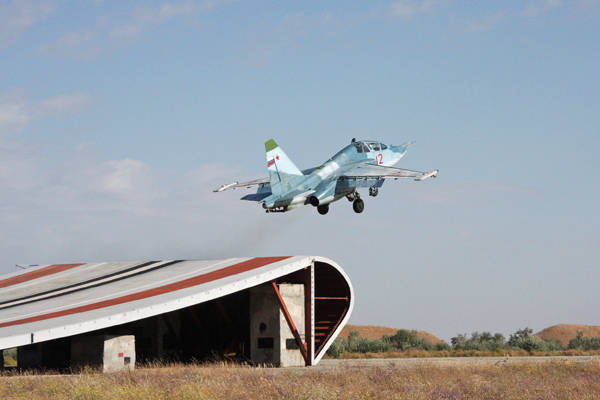 Department of state customer of capital construction of the Ministry of Defense of Russia analyzed the results of the first training flight from simulators of the ground test ground training complex of the ship
aviation
(NIUTK KA) in Yeysk, said department director Roman Filimonov.
"All the tested structures of the complex during the test showed their viability. In December of this year, we will be ready to commission an object for comprehensive testing of all systems and putting it into operation, "said Filimonov.
Currently, work has been completed on the installation of the upper, take-off and over-the-ramp sections, the finishing works of the command and control center, the construction of the landing complex, the vertical-level take-off complex and the aerofinisher are being completed, according to the Russian Defense Ministry website.
The ground test training complex of naval aviation is intended for carrying out and testing the take-off and landing of pilots of naval aviation, as well as for research related to the operation of deck aircraft.
The complex is an airfield with a steel flight field in the form of a ship's deck, equipped with a springboard and aero-finishers.
The dimensions of the airfield are equivalent to the dimensions of the flight deck of the heavy aircraft cruiser Admiral
Fleet
Soviet Union Kuznetsov. "
The first test flight from the test site was performed at the end of July 2013, by training aircraft Su-25 UTG. During the test, the builders, in particular, checked the quality of the artificial surface of the springboard, as well as the reliability of the installation structures.
Recall NIUTK KA allowed Russia from 2014 of the year to abandon the use of the training ground for the preparation of deck aircraft NITKA.