The OKB-51 division (today Sukhoi OKB) at plant No. 126 (today, KnAAZ named after Yu.A. Gagarin) was organized in 1958 at the suggestion of the Khabarovsk Economic Council about the organization of all the fighter aircraft 7, as well as for their modifications. In 1958, the first Su-7 aircraft entered the army from the factory, and the launch of the Su-7B modification began. Having freed up the head design office for the development of new types of aircraft, as well as the modernization of existing ones, the specialists of the OKB branch promptly solved numerous technical, production, and organizational issues. Later, the staff of the branch were set the task not only design support, but also the development of documents on various modifications of the Su-7BM, Su-7BKL, Su-7BMK, Su-17, Su-17M2, Su-17M3, Su-20, Su-22.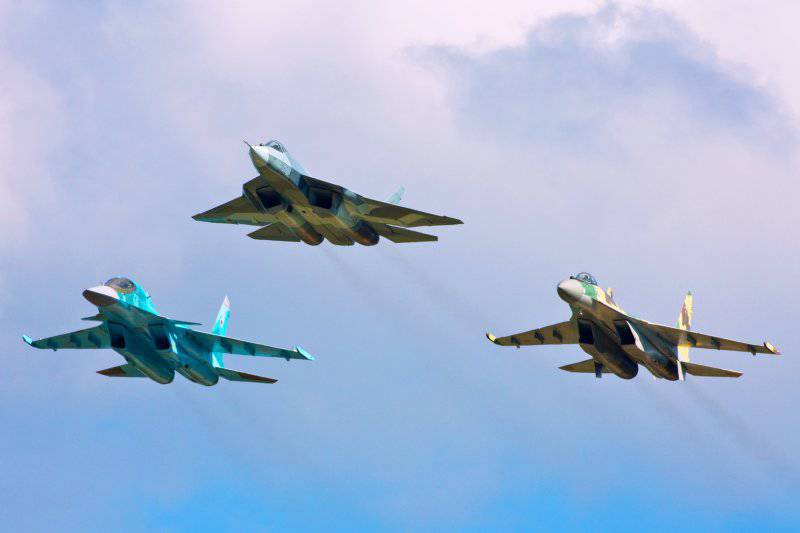 In 1972, a branch was created at the branch, which gave designers the opportunity to test their developments before they were transferred to a serial enterprise. As a result, the quality of design documentation has improved, the number of changes per series has decreased.
A new stage in relations with
aviation
the plant began with the development of a 4th generation aircraft. A large amount of design and technological improvements was made to the Su-27. With the transfer of the first production Su-27 aircraft to operating organizations, the branch staff provided the beginning of the operation of new equipment in the Far East, trained technical and flight personnel, participated in the preparation and analysis of the first flights, searched for the causes and eliminated failures and malfunctions, etc. This hard work contributed to further improvement of the design and technical characteristics of the Su-27 and its modifications.
After the reorganization of the Sukhoi company was completed, the branch received the status of a branch of the Komsomolsk branch of the Sukhoi Design Bureau.
Every year the volume of tasks solved by the department increases. For their implementation expands the material base. There is a new, more modern equipment. New divisions are being created in the branch structure. The team grows young professionals, mainly graduates of the Komsomolsk Technical University. The new generation of designers successfully masters the subtleties of design, quickly solves production issues.