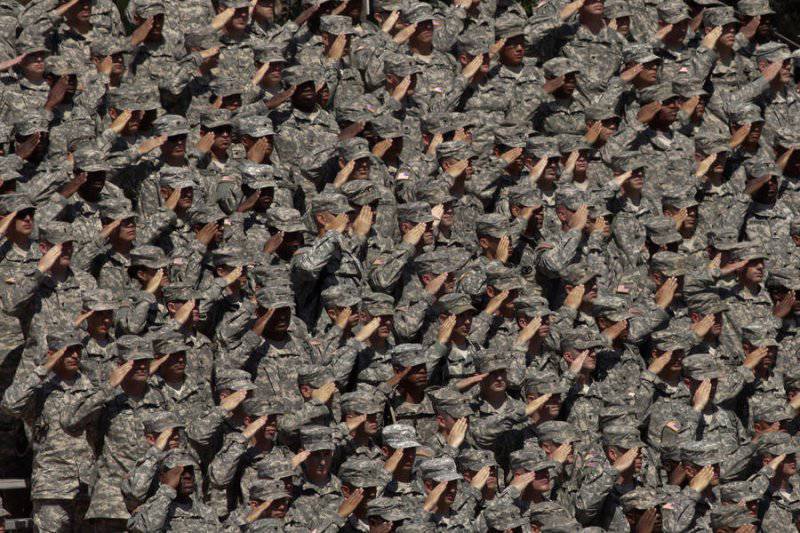 Only eight years passed after the new universal camouflage was adopted in the US military, costing the budget $ 5 billion. According to the American media, now the command was thinking about the development of other uniforms. According to forecasts, this should cost the treasury back in $ 4 billion.
In 2004, the Pentagon decided to abandon two traditional types of uniforms, which have been used for many years. One of the types of camouflage was intended for fighting in the desert, the other - in the forest belt. Leading US defense enterprises participated in the competition for the development of a new type of camouflage uniform.
As a result, won the project UCP, suitable, according to its developers, for use in any terrain. The digital camouflage of a gray-green shade is used by the US Army in all climatic zones.
According to The Daily Beast, the UCP has not met expectations of universality. The army urgently wants to withdraw such a form from circulation. According to veterans of the Iraqi war, the fabric of the UCP squeaked on contact with any object, which showed the whereabouts of the soldiers during the night raid. Participants in military campaigns in Afghanistan complained that in the highlands the enemy quickly noticed soldiers on the ground due to the contrast of colors. Therefore, many Americans wear the MultiCam uniform in Afghanistan, which participated in the competition to order the Pentagon, but lost to the UCP kit.
The military often asked the command to pay attention to the shortcomings of the form, but their demands were heard only five years later, when the UCP had already been mass produced. The US Congress intervened in the situation in 2009: a bill was passed that obliged the army to carry out a program for choosing a new camouflage for use in Afghanistan and to replace the UCP. This led to the selection of the already well-known form of MultiCam. At the same time, a comprehensive study of the design work on the development of a new type of camouflage clothing began.
Military experts point out that the problem with the form is not the only example of unwise use of funds in the American army. So, in 2003, the Pentagon spent $ 20 billion on the purchase of off-road vehicles for the operational parts of the marines. But it turned out to be impossible to send this equipment for participation in combat operations. The cars were without armor plates to protect the crew.
According to analysts, this situation is most likely due to the connections of the owners
armory
companies with army leadership. It is because of this that some tenders for the purchase of equipment for soldiers become a farce.