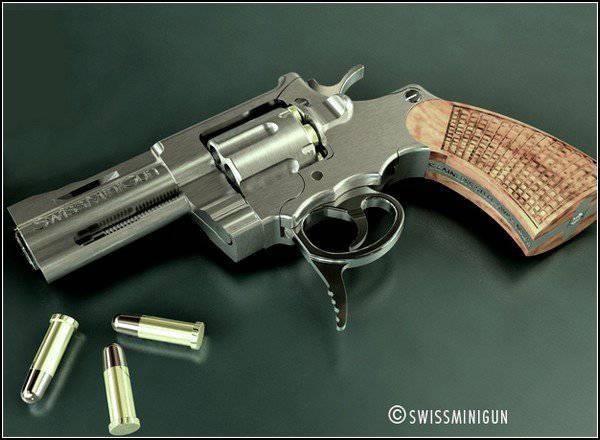 We thought it was the Japanese - fans of all the little ones, as exemplified by their love for miniature bonsai trees.
But it turns out that there is a nation that can argue with them in its passion for ultra-small forms. This nation is Swiss. Switzerland created the smallest revolver in the world - Swiss Mini Gun.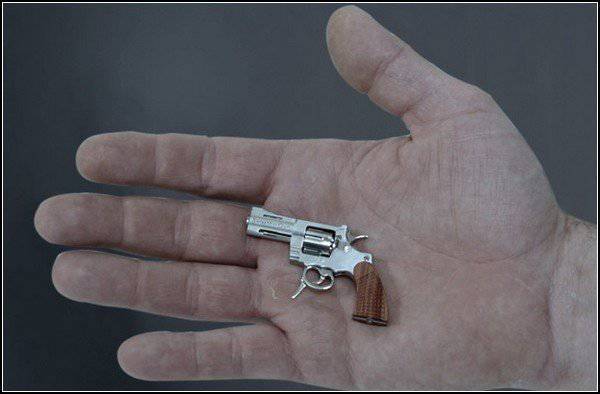 The Swiss have long been known for their ability to make very accurate and very small objects. Take at least the famous Swiss watches and Swiss army knives. But besides them, in this country they also do
weapon
. And, at times, quite extraordinary, but from this it is no less accurate and of high quality.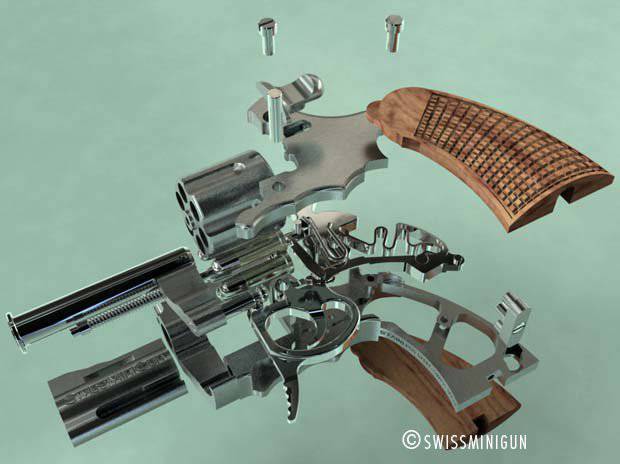 One of the most vivid illustrations of the skills of Swiss masters can serve as a miniature Swiss Mini Gun revolver, the smallest revolver in the world. After all, its length is just 5 and a half centimeters, and this is just not much more than the size of a regular matchbox. This "terrible" firearm of all 19.8 grams weighs.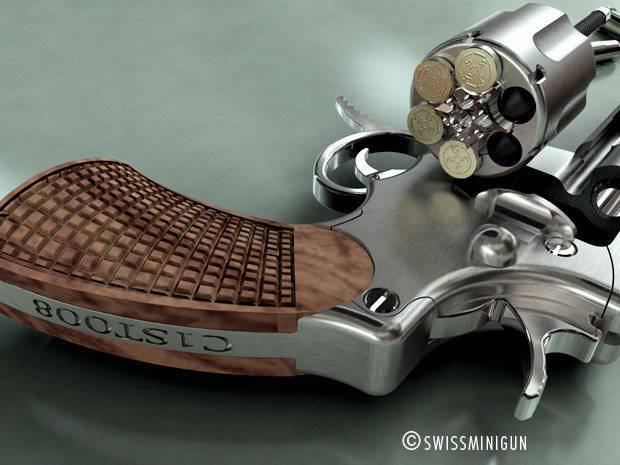 It is clear that with such weapon sizes, and the cartridges for this revolver are very, very small. Of course, for the Swiss Mini Gun does not fit any type of mass-produced cartridges. So the company that makes the revolver produces special ammunition for it. The caliber of these miniature cartridges is 2.34 millimeters, and the bullet weight is 0.128 grams.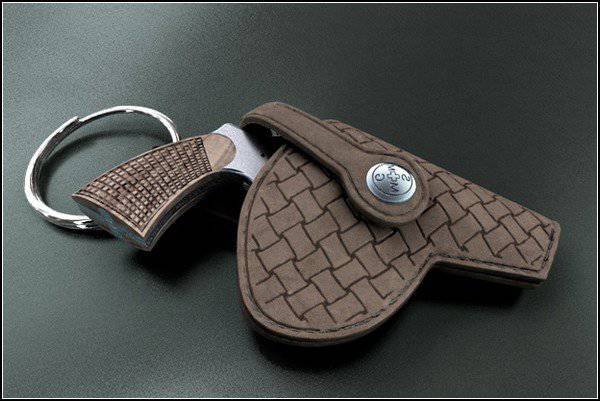 The energy released when shooting from a Swiss Mini Gun is equal to 0.97 joule. This is not so much, but with ultra-small bullet sizes, it is quite enough for a shot. The initial speed of a bullet is 121.8 meters per second, and its range does not exceed 150 meters.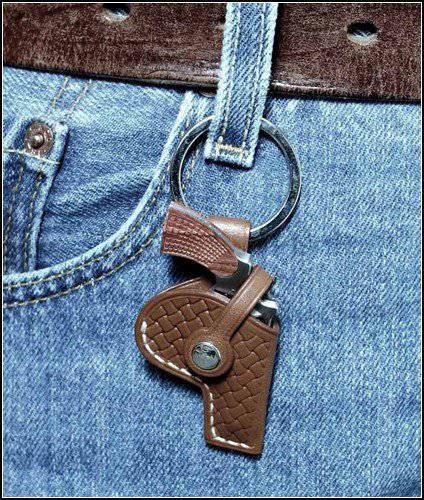 Of course, the Swiss Mini Gun revolver can only be used in melee combat. And in this case, he almost did not cause serious damage. However, it is not intended to cause harm to a person. After all, the Swiss Mini Gun is a collection, souvenir weapon, and not a real means of defense and attack.
There is such a revolver 6500 Swiss francs (about 6700 US dollars), and each cartridge to it - another 10 francs (a little more than 10 dollars).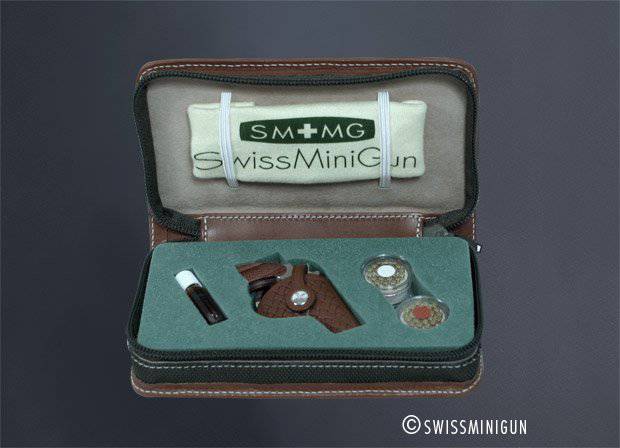 In order to better imagine the real size and principle of operation of the Swiss Mini Gun revolver, we recommend that you watch this short video here: