After the pogroms and riots in the West Biryulyovo, the city's security officials and public organizations made lists of potential "hot spots" of the city, where the likelihood of October 13 events is high. Recall that while dissatisfied with the murder of Muscovite Yegor Shcherbakov staged a riot. This is primarily the areas in which there are places of accumulation of migrants: large markets, shopping complexes, food bases, abandoned buildings, the newspaper "Izvestia" reports.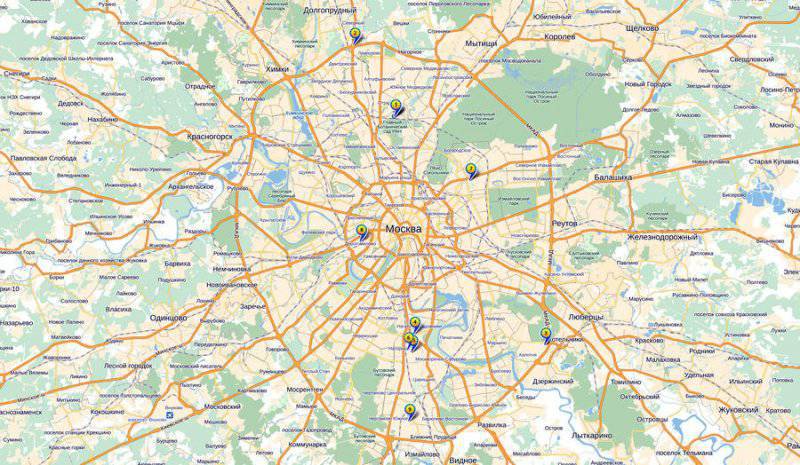 The Prosecutor General's Office, in turn, instructed the Moscow Prosecutor's Office to inspect all police stations and FMS units on whose territory such facilities are located. The supervisory authority will review all complaints and appeals of citizens and find out how the police responded to them.
In the Northeastern District of the capital, police conducted inspections of financial and economic activities and staff of the fruit and vegetable base at Signal Passage, 35. In this case, law enforcement officers had to understand the incident with the visitors. After the events in Biryulyovo, the owners of the Otradnoe base decided to get rid of all the migrants by simply putting them out of the gate without money. The workers, in turn, demanded a salary, raised a riot and staged a fight with employers. Six people were hospitalized with various injuries. In the district police department "Izvestia" reported that checks will be held in all markets and bases of the district, including the large vegetable wholesale market on Dmitrovskoye Highway, 163.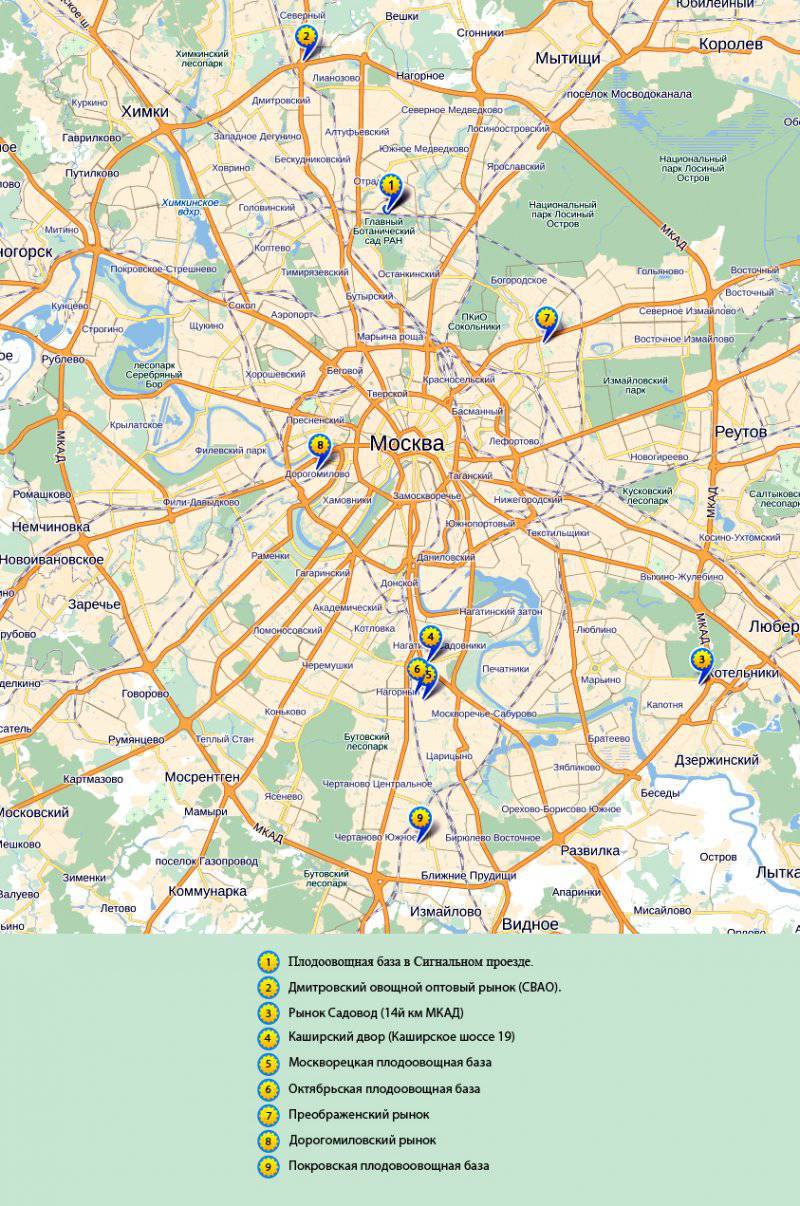 Checks are also awaited at the Gardener market on the 14 kilometer of the Moscow Ring Road. Representatives of virtually all countries of the near abroad work here in trade and services.
The police will not ignore the sleeping areas of Moscow, where many migrants live. Including abandoned houses in the area of ​​Kashira and Kuzminok.
Also in the list of potential "hot spots" of the capital are the Moskvoretsky fruit and vegetable base in 2-m Kotlyakovsky Lane and the October base in Kashirsky passage, Preobrazhensky and Dorogomilovsky markets. And according to activists of the organization Guestbusters, which monitors citizens' complaints about migrants, the hottest areas now are Khoroshevo-Mnevniki and Biryulyovo. It is from there that the most complaints about migrants come in, the newspaper's organization told reporters.
Recall that in October 13 the people's gathering of Biryulyov residents ended in riots, pogroms of the fruit and vegetable base and the shopping center. Aggressive nationalists and football fans came to the scene. Over 300 riot participants were delayed. During the riots, 23 people were injured, among them eight police officers. The reason for the unrest was the murder of 25-year-old local resident Yegor Shcherbakov. He was allegedly killed at the entrance of his own house by a visitor from Azerbaijan.