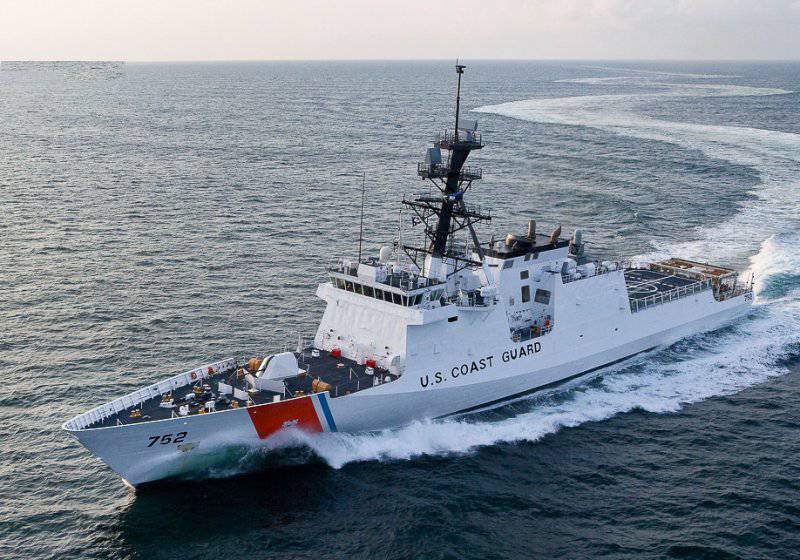 WMSL-752 Stratton
Huntington Ingalls Industries announced the start of construction by the Ingalls Shipbuilding division of the sixth Langand-class multipurpose multipurpose patrol ship (National Security Cutter) WMSL-755 (NSC-6). According to company representatives, at the moment more than 400 tons of steel have been cut to build a ship.
The Langand-class ship is designed to ensure national security, protect territorial waters, protect fisheries and the environment, conduct search and rescue operations, and provide assistance to those in distress.
New ships should gradually replace outdated Hamilton-class patrol boats, the first of which was put into service in the 1967 year. It is expected that Lanend series ships will be operated for 20-30 years.
The lead of the class lead ship, the Bertolf (WMSL 750), took place in the 2004 year. The ship was commissioned by the US Coast Guard in August 2008. The second ship of the Washs series was handed over to the US Coast Guard in November 2009. The third ship, WMSL-752 Stratton, was delivered to the customer 2 September 2011.
Currently, Ingalls Shipbuilding is building three more ships. The launch of the fourth ship of the Hamilton series (WMSL 753) took place on August 10. The ceremony of his baptism is scheduled for October 26. The degree of readiness of the fifth ship of the Joshua James series (WMSL 754) is currently 70%. The launch is scheduled for spring 2014 of the year, and delivery is scheduled for the second quarter of 2015. The purchase of materials for the construction of the seventh Lanend class ship - WMSL-756 Kimball has begun.