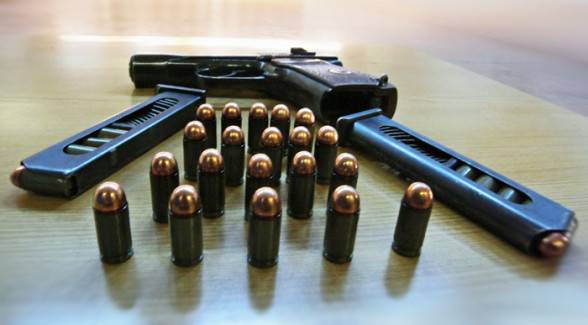 The deputy chief designer of Izhmekh (brand Baikal) Rashid Shigapov in an interview with rostec.ru talked about the most reliable pistol of our time, a firearm
weapons
lighter than a cell phone, a gun for lefties and much more.
- WHAT IS THE ASSORTMENT OF FACTORY PRODUCTS?
- During the post-Soviet period, the plant designed more than 50 models, mastered it in production, and produces up to 700 thousand barrels per year. There are two combat pistols in this row: Makarova and Yarygin. In 90's, we won a tough competition with a Yarygin gun. It was put into service in 2003 year. The plant has mastered this product for its money, produces it and fulfills all orders. On the basis of the pistol Yarygin a civil model was designed, which is used by practical shooters.
We have more 50 models in stock. Not one weapon enterprise in the world has such an assortment. The plant has a unique design bureau with extensive experience in arming, which is of great value.
In order for the plant to work, we were forced at one time to switch to gas weapons or traumatic weapons, focusing on the needs of the market. Thanks to this, we saved the only specialized production of pistols in Russia. Now only pistols are produced in this production, including civilian versions based on Makarov pistols, Yarygin pistols, etc.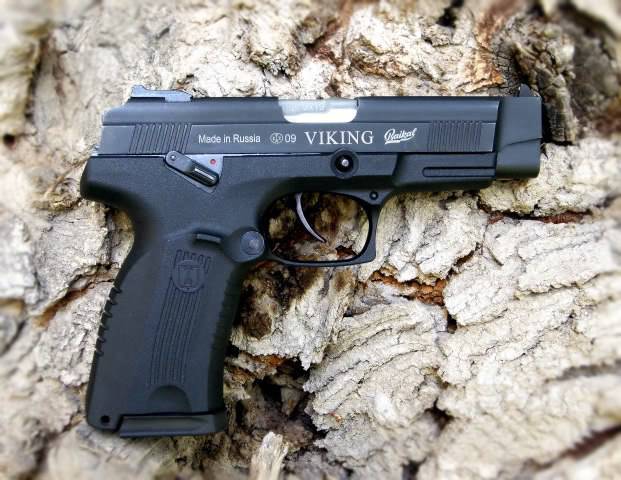 - WHAT NEWS IZHMEKH OFFERS A MARKET?
- Most of our practical shooters, who won the championships, Russia, Europe, the world, shot with the MP-153 rifle, which we took out of production and offered its improved version of the MP-155 rifle. Today we produce a version of this gun for left-handers. Prior to that, no one in Russia made guns for left-handers, at least serially.
- IN WHAT DEVELOPMENTS HAVE YOU PARTICIPATED, AND WHAT WERE FOR YOU THE MOST INTERESTING?
- A lot of work had to be done to modernize the Makarov pistol. We designed an interesting store. The task of the designer is not to give birth to any original idea. The original idea is not an interesting thing in itself.
It must be done so that it was necessary for the consumer. AT
stories
with a Makarov pistol, it was necessary to do everything possible to preserve everything that was gained in 40-50 years, but at the same time to improve its tactical and technical characteristics. We in the original way increased the charge, improved the orgonomics and wanted to increase the power of the shot. But, unfortunately, the Defense Ministry patron, which was announced, did not adopt. Therefore, a modernized Makarov pistol is produced, but under the usual Makarov cartridge. We had a very interesting idea how to make the gun work without serious changes for a modernized cartridge, which has more power in 1,5 times. We are not making this decision now, because there is no powerful patron. But, nevertheless, this gun even under the usual cartridge found its consumer. The main consumer of this product is FSO.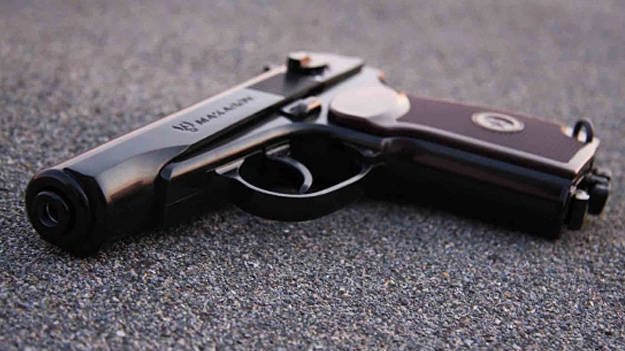 Today it is impossible for one person to do everything, because fundamentally different technologies are used, etc. Here, take the Makarov pistol. The author is well done, he developed an interesting design, won the competition, but this gun would not be the most reliable gun of the present, if he had not come to the plant, if the plant had not been involved in the development of this gun, during which his design was changed. The technology was tested, the plant has been working on it for 10 years.
When we were working on the Yarygin gun, we laid the possibility of only two delays on 1000, but even that is not the case. All tests periodically pass with a 2-3 result delay on 5000.
- HOW DO YOU PRESENT A DEVELOPMENT PROSPECTS?
"Weapons are a conservative thing." A Kalashnikov assault rifle, a Makarov pistol, a Yarygin pistol in the next 20-30-40 years will serve.
It should be understood that without making a cardinal approach, simply changing the details of the issues can not be solved. But of course there is some progress. For a radical change in the situation, the latest achievements of science and technology should be introduced into weapons.
I firmly believe that armaments electronics should appear. We have several models in which electronics is integrated.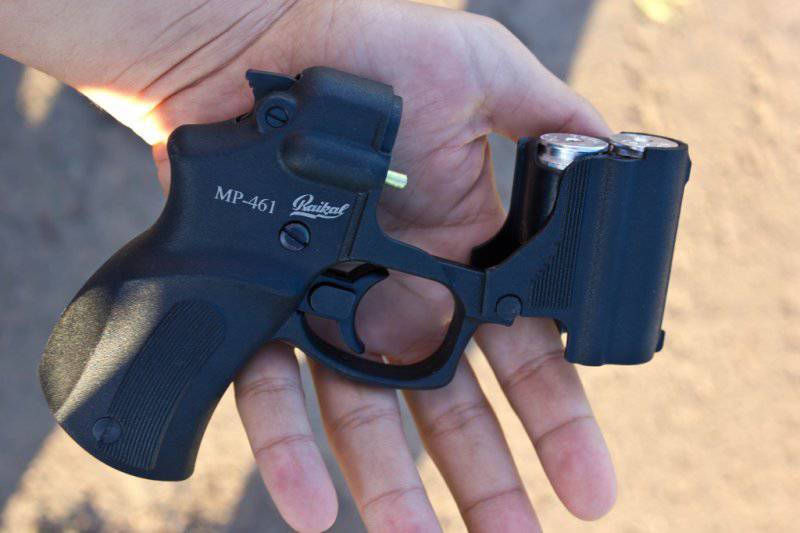 For example, ten years ago there was a very interesting work on the traumatic pistol "Guard". The Institute of Applied Chemistry invented a cartridge with an electric fuse. And we came up with this cartridge for a very light plastic pistol. Inside which is a processor of its own production. The whole pistol with two cartridges weighed 180 grams. Cell phones are heavier. I was directly involved in the work on the concept and orgonomics of this pistol.