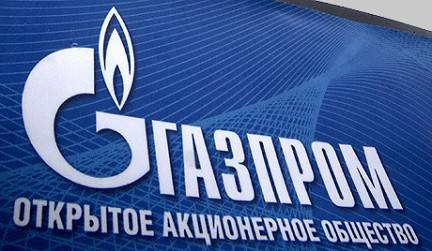 The EU's policy towards Russian gas exports has recently been somewhat schizophrenic. On the one hand, the EU methodically inserts sticks into the wheels of the Russian exporter: (1) threatens with a fine of 15 billion, (2) has not yet resolved issues with the full load of Nord Stream, as a result of which Gazprom suffers losses ) EU countries all the time asking for discounts on gas. On the other hand, Western analytical structures regularly produce materials that state that Europe's dependence on Russian gas will only increase. This, for example, is explicitly stated in a recent report (albeit not by a European, but by an American bank) BofA Merrill Lynch.
The reasons are standard: own production falls, Middle Eastern LNG is redirected to more lucrative markets. Algeria is also increasing LNG exports to Asia, thus reducing pipeline deliveries to southern Europe. Even with the stagnation in the economy, fuel begins to be missed. And in the winter, let's face it, even with a slight decrease in Russian supplies, Europe will simply freeze.
As such seemingly mutually exclusive things get along in the heads of European officials, it is not for us to judge, but for specialists in a completely different field. We would like to discuss plots related to gas pricing in Europe and Gazprom's policy in this regard.
So, the main argument of the EU: exchange platforms reflect the market situation. And because prices must be tied to them. But, as you know, small volumes of gas are traded on such sites. And the main import takes place under long-term contracts.
Why are prices on spot markets not growing (say, approaching Asian), if there is a shortage? But there is no shortage (considering the availability of Russian gas). As the EU countries buy the necessary volumes of gas under long-term contracts, including with Russia. It became profitable after Gazprom provided discounts so that its prices were close to European spot market quotes. Now the prices for European gas hubs do not reach the level of 400 dollars per thousand cubic meters. About this figure, Gazprom brought its European prices by giving 10 – 20-percent discounts.
Vicious circle? Partly.
And now imagine that Gazprom rested and did not provide discounts. What would change? First, of course, Russian exports are falling, although some of the volumes would still have to be purchased. Exchange prices are rising. Part of the LNG is deployed from Asia to Europe. But, of course, Europe is not reaching Asian gas prices, the European economy is simply falling into a new recession.
With known flaws, some market indicators of prices exchange gas trading still provides. For example, it is the prices on the exchange gas market that partly reflect the marginal cost of gas in the case of gas – coal competition in thermal power plants. European electricity generation and so barely maintains the current gas prices.
So, higher gas prices would lead to the destruction of the gas market itself and the new recession. Including why Germany, as well as Italy, Gazprom provided discounts in the first place. And it's not just that they are big buyers. These are large industrial gas consumers.
The situation is similar to the plot with high oil prices in 2008, when the world economy could not bear the price under 150 dollars per barrel and a recession began (of course, this was not the only reason).
Therefore, there is a certain logic in the actions of Gazprom. With a low price for his gas, he actually keeps the European economy afloat. But Russia is also winning, as a recession in Europe would have hit us. First of all, oil prices would have decreased.
At the same time, compared with Asia (where gas is at 600, and not at 400 dollars per thousand cubic meters), the price in Europe seems to be too low. That is, 400 is the marginal price for the European market with its fiscal and budgetary system. A little exaggerating, we can say that Russia subsidizes Europeans for their way of life, supplying relatively cheap gas.
Why do we think that in the first place is Europe? Because Russia earns relatively little on European gas exports.
Last year, all Russian gas exports (together with the CIS and Turkey) amounted to 62 billion. Or just 18% of total oil and gas exports. Or about 12% of all Russian exports. In general, it is not a secret that the main export revenues come from oil. And gas - the question is more political. But Russia, we repeat, is in the black at the expense of high oil prices, due, among other things, to the more or less functioning EU economy.
It is clear that the European Union is interested in maintaining Gazprom's discounts. Perhaps at the moment it is really the best solution that suits everyone.
More surprising is that, instead of realizing its benefits, the EU is trying to "squeeze" Russia to the maximum. Explaining this policy is difficult. But you can. The fact is that the critical importance of Russian supplies is not so obvious. Therefore, right now the European Commission has the last opportunity to bargain with Gazprom at least some concessions. Then dictate your rules just will not work.