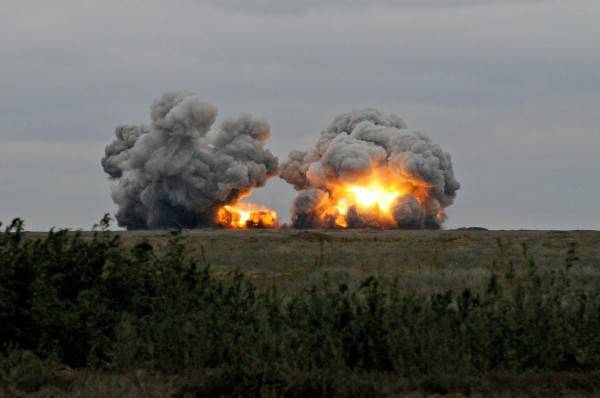 The team of radiochemistry and biological protection of the Southern Military District, located in the Volgograd region, in the framework of the state defense order received a unique simulator for training in firing on the "Solntsepek" - a heavy flamethrower system.
The simulator allows servicemen not only to "shoot", but also to perform the task simultaneously by the whole crew, as in reality, it is faster to "settle" the calculation. A supervisor to set different modes of operation, including emergency situations, breakdowns, emergency "shooting".
"The modern integrated simulator BM TOC-1А allows trainees to perform firing tasks without using the service life and ammunition of regular combat equipment, in class conditions, thanks to which the costs of training specialists are reduced hundreds of times," the press service of the Southern Military District said.
Flamethrowers have already tried a new simulator in action. At the Prudboy training ground, real shooting from the "Sun chains" took place, in which calculations prepared by the simulator took part. Over 40 various ground targets were hit at a distance from two to six kilometers, including moving ones.