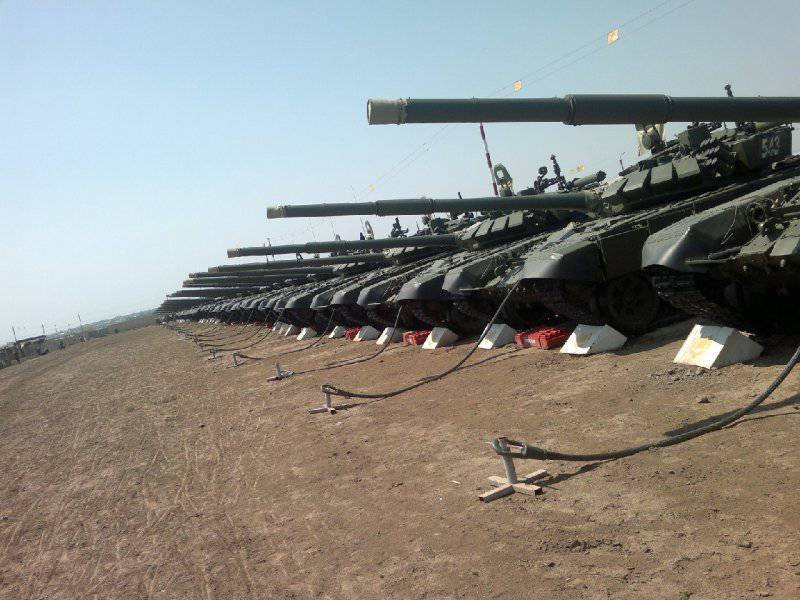 In the Mulino garrison of the Nizhny Novgorod region, the last batch of new combat vehicles received at the disposal of the 20 st army army was unloaded. It is reported by the press service of the Western Military District.
In the near future, the equipment received will be put into operation, the personnel of the brigade have already been retrained for a new type of military equipment in the first half of this year. In total, more than 20 units were received in the formations of the 150th Army located in the Nizhny Novgorod Region
tanks
T-72B3.
From the predecessors of the tank T-72B3 distinguishes the latest fire control system. "The digital ballistic computer allows several times to reduce the time of calculations and increase their efficiency. The thermal channel of the main sight ensures reliable operation of pointing devices in any weather conditions, regardless of the time of day," said Colonel Oleg Kochetkov, head of the press service of the Western Military District.