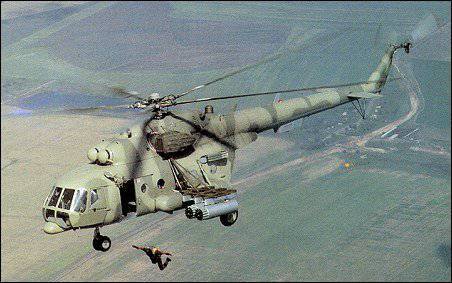 The Thai government approved a budget for 2013-2015 years, which provides for the allocation of funds for the purchase of six European light helicopters UH-72A Lakota and two Russian Mi-17В-5 for 55 and 40 million dollars, respectively.
The military confirmed that adopting the budget for the 2013-2015 years, in which these expenses are laid, gives them the right to proceed with the purchase at the earliest opportunity. The vehicles will be used in border areas and in the rebel activity zone in the south of the country, reports Periscope.2.
The Defense Ministry insists that the purchase of new helicopters has been planned for a long time, since most of the current helicopter fleet is either hopelessly defective or requires too much repair costs.
The country's armed forces are already operating three Mi-17, which were delivered in 2011 year and cost 10 million dollars apiece. Then the military leadership declared that if within six months the new helicopters confirmed their effectiveness and reliability, it would be decided to purchase three more.