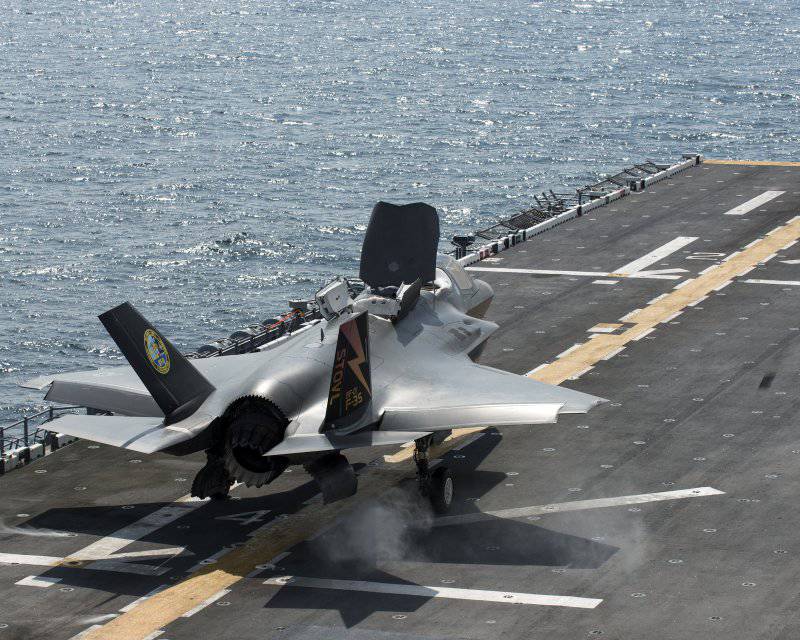 Lockheed Martin and the F-35 Joint Program Management reported that two structural cracks in the airframe bulkheads were detected during static tests of the F-35B aircraft version with a vertical landing, reported October at flightglobal.com.
It is reported that this discovery will not affect the flight tests of the F-35B, which should acquire the status of initial operational readiness in 2015 as part of
aviation
US Marine Corps. Cracks are characterized as "minor" and were discovered in August of this year after 9400 hours of static testing, which corresponds to approximately 17 years of operation. Testing was suspended on September 29 for the purpose of analysis. It is expected that some 50 aircraft of this version will need a little repair. It is reported that reinforcing bulkheads will add no more than two pounds (less than 1 kg) to the weight of the glider.
The Pentagon requires hours of flight from the developers of 8000, then after major repairs this time should increase to 16000 hours. "The purpose of the test is to determine the design constraints for their subsequent elimination," the report says.
The detected cracks will in no way affect the course of flight tests of the F-35A variants for the Air Force and the F-35C for the Navy.