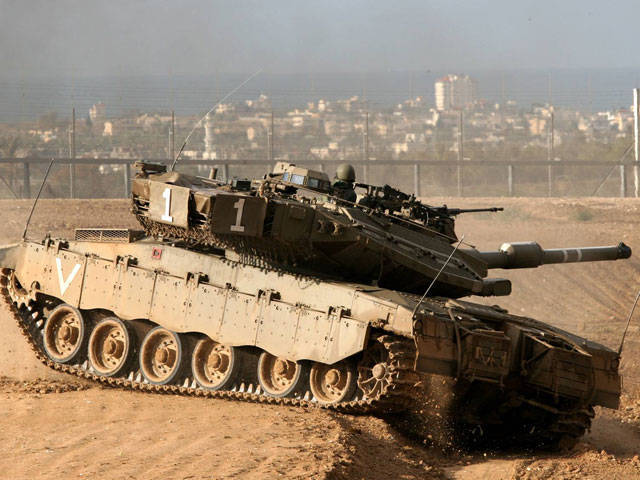 On Thursday, October 10, during an operation conducted by the 9 Battalion of the 401 Armored Brigade in the north of the Gaza Strip, an emergency occurred.
According to the Galey IDF radio station, as a result of the Windbreaker malfunction, one of
tanks
it worked, taking for the enemy rocket the "Namer" armored personnel carrier of the "Golani" brigade, which operated together with the tankers.
Fortunately, the system did not launch an anti-missile anti-missile system, but an explosive was released. As a result of a system failure, no one was injured and no damage was caused. The IDF began to investigate the causes of the failure.
Tanks "Merkava-4" 9-th battalion were among the first to be equipped with the latest active protection system "Meil Ruach" ("Windbreaker", the export name - Trophy) produced by the "Raphael" concern.