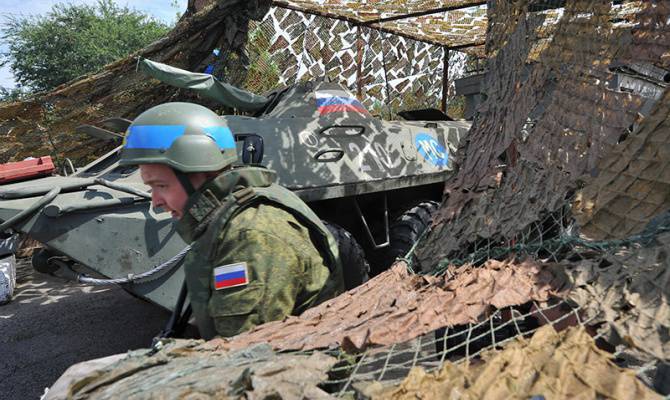 Next week, some Russian and Belarusian military garrisons will inspect, photograph and take video from the air by experts from the United States and Sweden.
Their business trip is provided for by the international agreement "Open Skies". Inspection areas are agreed in advance with our and Belarusian generals. Flight routes are limited in distance, and the owners are strictly forbidden to hide something from foreign controllers. It turns out the way the military unit - fix it on film. But do not ask the crew to land near the garrison. What is called, to touch someone else's hands
weapon
and nobody will allow you the technique. The representatives of the Ministry of Defense of the Russian Federation and Belarus, who are on board, will strictly follow this.
- The point of air inspections is to prevent sudden attacks on neighboring territories. Signed in Helsinki on March 24, 1992, the Treaty allows inspectors to remove the movements of troops and ships, as well as any objects of the army and
naval
infrastructure, - explained to the correspondent of "RG" in the Russian military department.
To work in the skies of the Union State, inspectors use the American aircraft OS-135. This is the military version of the Boeing-707. By the way, all inspection planes do not have weapons, but they are equipped with various control equipment. In general, according to the Agreement, you can have video, optical, panoramic and personnel cameras, infrared horizontal scanners and synthesized equipment radars for shooting day and night in any weather. The main requirement for photographs and video materials - they must clearly recognize the main types of military equipment. A copy of any shooting can be requested and received by each party to the Treaty.
It happens that controllers fly on someone else's equipment. For example, Belarusians prefer to study foreign military facilities from the board of Russian cars. It happened that, for example, the British traveled to our country on Swedish aircraft company SAAB.
As for our special boards used under the Open Skies program, these are An-30B and Tu-154MLK1 aircraft certified according to international standards. As a rule, they fly abroad from Chkalovskaya air base near Moscow.
Dossier "RG"
The initial concept of mutual aerial surveillance was proposed by US President Eisenhower in 1955, and the signing of the Open Sky Treaty was initiated by George W. Bush in 1989. Initially, the document was signed by 27 states, including the USA and Russia. Today, the list of participants has expanded to more than three dozen countries. In particular, Belarus, Belgium, Bulgaria, Great Britain, Hungary, Germany, Greece, Georgia, Denmark, Iceland, Spain, Italy, Canada, Latvia, Luxembourg, the Netherlands, Norway, Poland, Portugal, Russia, Romania, Slovakia take part in it. , USA, Turkey, Ukraine, Finland, France, Czech Republic, Sweden. The contract has an unlimited duration and is open to other states.