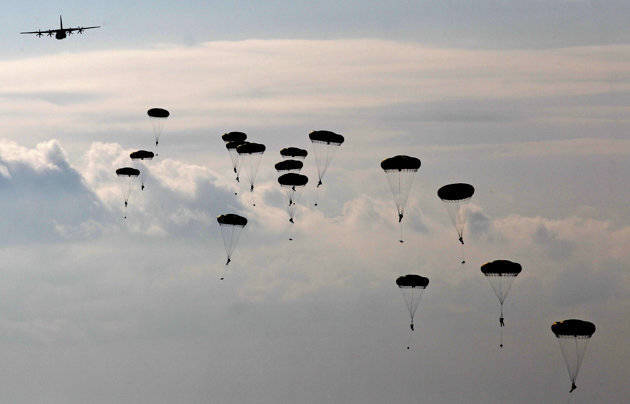 One of the largest joint military exercises of Great Britain and France over the past decade, scheduled for November in Djibouti in eastern Africa, has been canceled due to a lack of budget funds from Paris, British media wrote on Sunday.
"The maneuvers involved the participation of 10 ships of the Royal Navy, about 1,5 thousands of fighters of the elite units of British special forces. The teachings of Djibouti Lion ("Djibouti Lion") were a landing operation for a large landing force on the African coast, "ITAR-TASS reports, citing the Sunday Times.
However, the other day Paris warned London that it would not participate in the maneuvers due to the lack of money for the Ministry of Defense to conduct them. After that, the British command also canceled the exercise, writes Mail on Sunday.
The publication noted that the news of the cancellation of the exercises came when about 1,5 thousands of British military had already reached the Red Sea and spent about 1 million pounds sterling (about 51,5 million rubles) on fuel for ships. The relocation of ships to the Gulf of Oman, where new exercises for the United Kingdom Navy were urgently organized, would cost the courts the same amount.
"The refusal to hold the most important amphibious exercises, which were being prepared for more than a year, is a powerful blow to the armed forces of both countries and their combat readiness," the publication concluded.