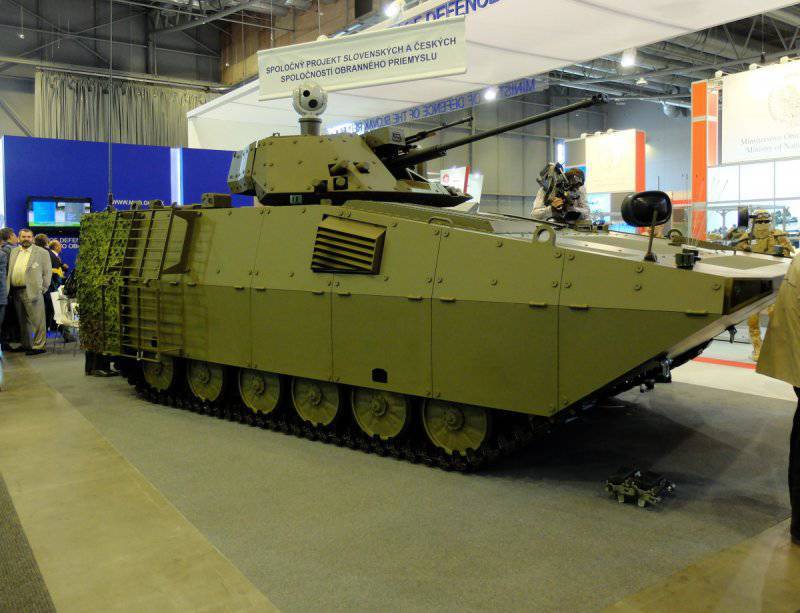 According to ARMS-TASS, the Czech-Slovak consortium is preparing a completely new complex version of the modernization of the Soviet BMP-1 and BMP-2 for field testing.
This was reported by the magazine "International Defense Review".
The Czech enterprise Excalibur Army (Excalibur Army) and the Slovak military equipment repair unit VOP Trancin (VOP Trancin) and EVPU (EVPU) are working on the BMP modernization project, designated BVP-M2 SKCZ with 2009. First the result was the MGC-1 BMP, introduced in 2011.
In the process of creating BVP-M2, the designers focused on improving the efficiency of booking a car. Soft crew seats are equipped with a swivel mechanism. Bottom reservation complies with NATO STANAG 4569 first class standard. The space in the track area is protected by the second class, while the case provides protection against NATO 7,62x51 caliber cartridges and, using additional armor plates, against KPVT armor-piercing bullets from a 200 distance. Different active and passive systems can be used armor. Fire extinguishing systems, protection against explosion, and protection against detonation of IEDs are also installed. Dimensions of the machine are 7 x 3,2 x 2,9 m (excluding curtain grid reservation).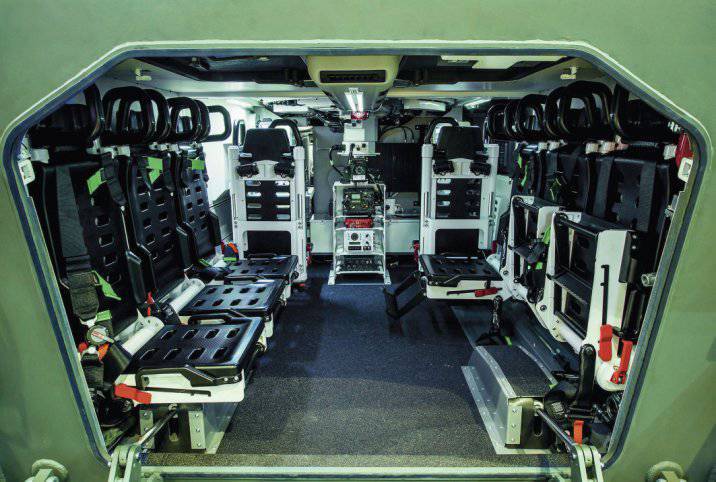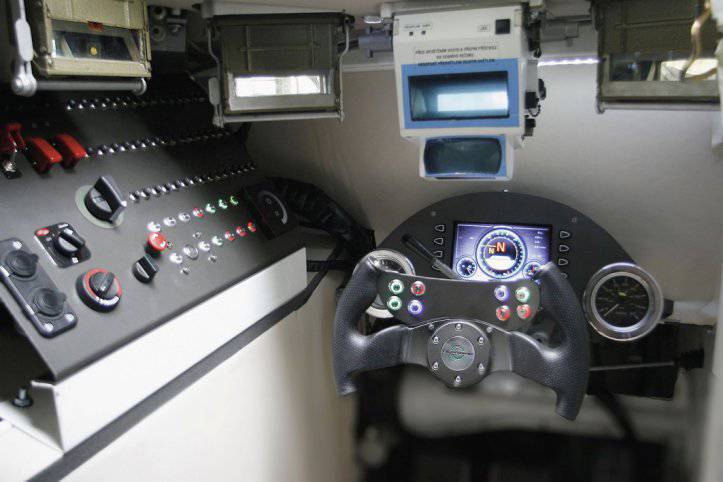 Models of the troop compartment and the office of the management of the upgraded infantry fighting vehicle BVP-M2
In order to improve the convenience of the crew, the layout of the BMP was changed. In particular, instead of a two-door rear hatch was installed one vertical panel with a hydraulic drive. The fuel tank and battery pack were also moved, which made it possible to increase the height of the troop compartment to 1,3 m. Separate cooling and heating systems are used to maintain a comfortable temperature.
The combat module "Turra-30" (TURRA-30) developed by the Slovak company EVPU consists of an 30-mm 2-42 gun, an 7,62-mm machine gun coupled to it and smoke grenade launchers. Additionally can be installed dual ATGM. The exact characteristics of the combat module are not yet known, but it is assumed that it will be equipped with all-weather day and night sights of the commander and gunner and stabilizer of the main armament, which will allow the car to fire on the move.
Analysts believe that Slovakia is likely to become the first country to upgrade its outdated BVP-1 / 2 to the level of BVP-M2 SKCZ. There was no significant modernization of the Slovak BMP park at the moment, unlike in the Czech Republic, which bought the Pandur-2 BMP.