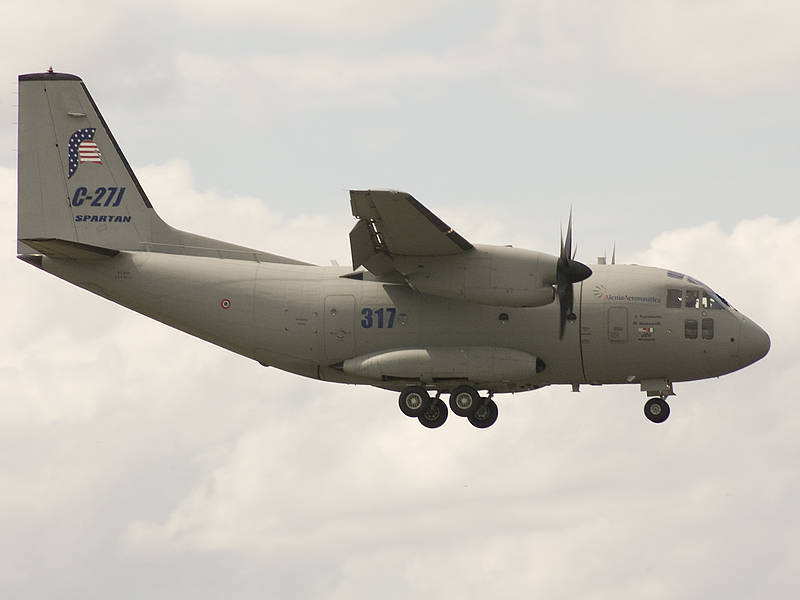 The Pentagon sends C-27J Spartan transport planes directly from the conveyor to the aerospace equipment storage center, since they did not have a place in the Air Force, but it is impossible to stop their purchase, October reports foxnews.com.
The planes were supposed to arrive at Wright-Patterson Air Force Base, but instead, a dozen virtually new Italian-built aircraft were sent to the aerospace storage center in Arizona, known as the "Bone Cemetery." Five aircraft under construction are likely to face the same fate. Since 2007, the Air Force has spent $ 567 million to purchase 21 aircraft, of which 16 have already been delivered, almost all of which were directed to the David-Montan Air Force Base in Tucson, which contains some of the 4400 aircraft and 13 aerospace vehicles worth more than $ 35 billion. withdrawn from the military
aviation
USA.
The C-27J has the unique ability to fly from unpaved runways, but these planes turned out to be a luxury that the Air Force cannot afford, said national security analyst Ethan Rozenkrantz. The aircraft are manufactured by Alenia Aermacchi (Rome) under a contract worth $ 2 billion.
Ohio senators wrote a letter in defense of the further purchase of the C-27J, as these planes will provide 800 people with jobs at the Mansfield Air Force National Guard. Lawmakers called on the Pentagon to buy 42 aircraft of this type, arguing that the lack of an aircraft fleet "would weaken the defense and security of our homeland." But Congress dismissed the proposal.
But it is not possible to cancel orders already made for aircraft, even if they are not needed, said Air Force spokesman Darrell Mayer. "Planes are at the stage of completion of production, it is economically inexpedient to stop their construction, since other government agencies have requested them for their needs," Mayer told the Dayton Daily News newspaper.