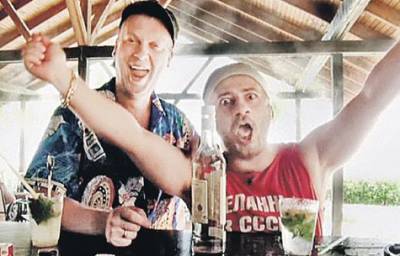 After numerous revolutions, which plunged into the chaos of North Africa, added tension in the Middle East, the Russians, who want to relax abroad, began to look for new destinations. People began to turn to travel agencies, so that instead of rest in Egypt they were offered rest in other hot countries. But the main problem was that far from every tourist country one could find high-quality rest at the same price at which it was possible to rest in Egypt. Most of the so-called exotic holiday destinations have been and remain quite expensive for the average Russian tourist. For example, a tour on
holidays in Seychelles
today will cost over 1500 dollars. If you go on vacation together, the amount will be more than impressive.
Tens of thousands of Russians today have chosen for themselves as a place for seasonal recreation of the republic of the former Yugoslavia. For example, those who want to spend time on wonderful beaches under the canopy of perennial pines come to Montenegro. The Montenegrin coast has become so popular among Russians that the Russian language here can be heard at least Serbian and Montenegrin. Here you can find a large number of real estate, which managed to buy Russian citizens who have no problems with finances. Real estate in Montenegro today is much cheaper for Russians than real estate on the Black Sea coast near Sochi or Gelendzhik.
New destinations for tourists from Russia are also northern countries. If a few years ago, most went on vacation to the sea, today many choose a trip to the northern latitudes. A very popular holiday for Russians today is Iceland, with its amazing nature. Here, literally everything is capable of attracting the attention of a Russian tourist - from geysers to powerful volcanoes, most of which can wake up at any moment. It increases the level of adrenaline in the blood.
And by and large, it is worth going abroad only when you managed to get acquainted with all the tourist places of Russia. But in our country there are so many such places that there is not enough life to have time to rest in each of them: from the slopes of the Altai Mountains and the bends of the Kuril Ridge to the amber coast of the Kaliningrad Region.