In the Ukrainian weekly magazine "Correspondent" in the article of Maxim Butchenko "
Crystal affairs master
", telling about the company" Kliver "(the city of Krasny Luch), unexpectedly interesting details are presented related to the maintenance of the combat readiness of the ships of the Ukrainian Navy.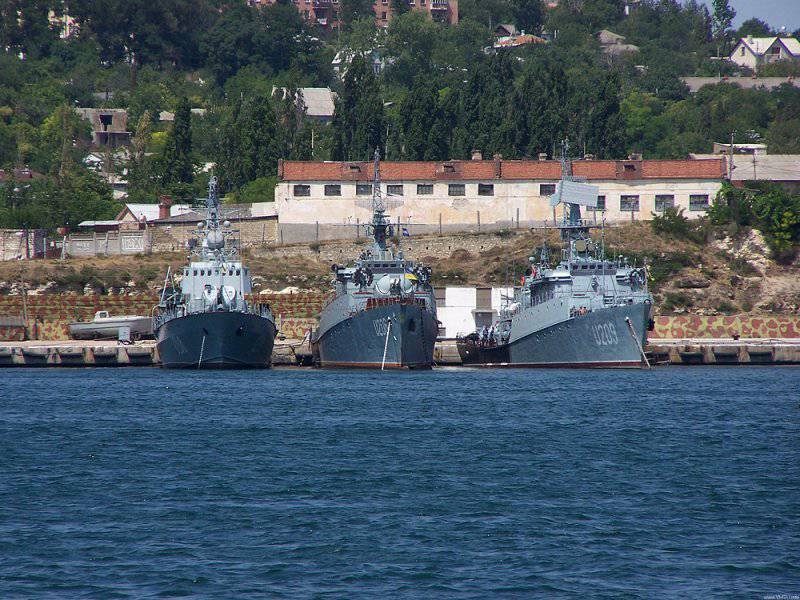 Corvettes "Khmelnitsky", "Vinnitsa" and "Ternopil" of the Ukrainian Navy
So, it is reported that over the past three years, this company has restored the combat effectiveness of the ships of the Navy, namely their sonar systems. The article reports that the SAC of the "Ukrainian frigates" were not operational, and the "enemy submarine cost nothing to get closer to the domestic ships to destroy them and go unnoticed. Such a possibility existed for two decades of the country's independence: the deplorable state of the ships turned them into an easy target, but three years ago the flagship of the Ukrainian
fleet
The frigate Getman Sagaidachny acquired acoustic vision: Cleaver restored all his instruments in a few months. Behind him, the "Lutsk" and "Ternopol" corvettes "saw the light. This was reported to the magazine by Alexey Alekseenko, head of the hydroacoustic repair department of the enterprise.
The expert also said that Kliver, on the basis of its own design bureau, had created a powerful SAC capable of detecting Kilo-type submarines (the 877 / 636 project). To the technological know-how of "Klivera", officials from the People's Republic of China showed interest - the first GAK will soon go there.
Interestingly, in addition to naval underwater acoustics, the company produces sapphire monocrystals, which are exported to Switzerland (for the watch industry), Israel (the medical industry), and Russia (used as protective screens in metallurgy).