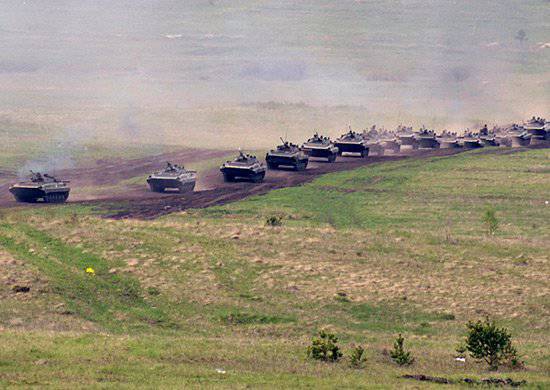 In the 2014 academic year, the Ground Forces (SV) are planning to conduct up to 600 tactical, special tactical and command-staff exercises of various sizes - from divisional to company.
Next year, completely new forms of training will be introduced into the practice of combat training on the basis of the promising interspecific Center for Combat Training being created in the Nizhny Novgorod region. This will reduce the time required for the preparation of combined-arms units for 3 months.
Similar centers are already being built in the remaining military districts - on the basis of an interspecific testing ground in the Astrakhan region (Southern Military District), a district training center in the Chita region (Eastern Military District) and a testing ground in the Orenburg region (Central Military District).
Next year it is also planned to equip general military units with sets of promising training facilities. The troop operation of this set of simulators is scheduled to be carried out on the basis of one of the units of the 20 Army of the Western Military District.