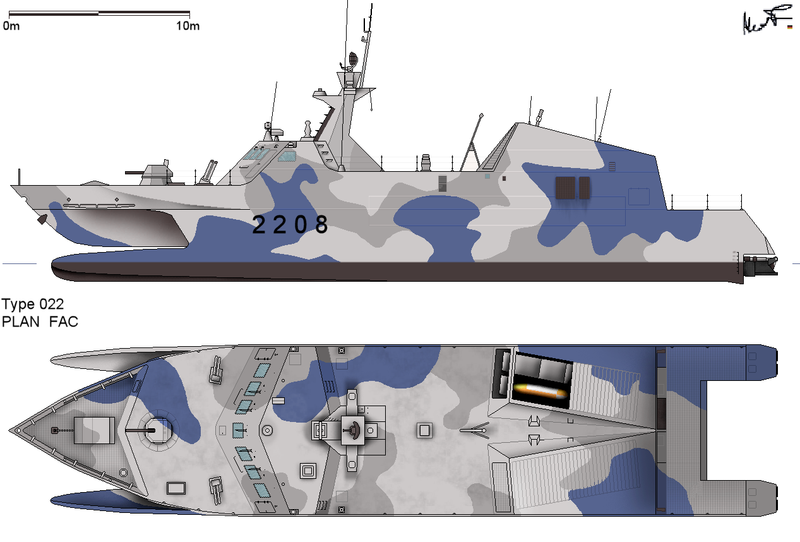 Rocket boat new construction project. 022 The boat is built in a catamaran (two-hull) structure, all in the composition of the Navy of their order from 60 to 80 units.
Armament 2 anti-shipable rocket and 30mm (six-barreled) gun. The chief designer of the project is a woman. The second case in the world (the first was in the USSR, where the main observer from the Navy (status comparable to the chief designer) for the design and construction of the nuclear submarine of the 645 avenue was the 1 cap. Rank Donchenko Alexandra Ivanovna).
In 1993, a well-known Australian firm - designer of catamaran-type ships - AMD Marine Consulting established a joint venture company Seabus International Co. in Guangzhou. for the development of catamaran ferries and patrol and rescue vessels.
In 2004, the Chinese military commissioned the first rocket boats of the 022 project (Houbei class - according to NATO classification). Representatives of the Australian company hurried to refuse to participate in the creation of the Chinese rocket boat, saying that the Chinese military worked directly with the Chinese workers of Seabus in complete secrecy.
After the release of the Chinese rocket boat, the Americans had a slight shock: a light, maneuverable, fairly cheap boat, created, among other things, with the use of Stealth technology (data not checked) has very serious fire power. Several anti-ship missiles, cruise missiles with a range of up to 200 km, more than a dozen anti-aircraft missiles, plus a six-gun rapid-fire cannon of the Russian AK-630М1-2 multiplied by the number of boats (according to various estimates, the Chinese managed to touch them already from 60 to 80 units) Americans really strain their brains in search of an adequate counterweight. After all, if the Chinese do not stop there and continue to plan rocket boats, then very soon all coastal waters, bays and straits from Hainan to Dalian will be teeming with nimble catamarans.
Main characteristics
Displacement 225 t
Xnumx length m
12.2 width m
Draft 1.5 m
2 diesel engines
Power 6865 HP
38 nodes travel speed
Crew 12 [1]
weaponry
Type-362, HEOS 300 radar armament (optical sight)
Electronic weapons 2 × 4 PU grenades with dipole reflectors
Anti-aircraft artillery AK-630
Rocket armament 2 × 4 YJ-83 MANPADS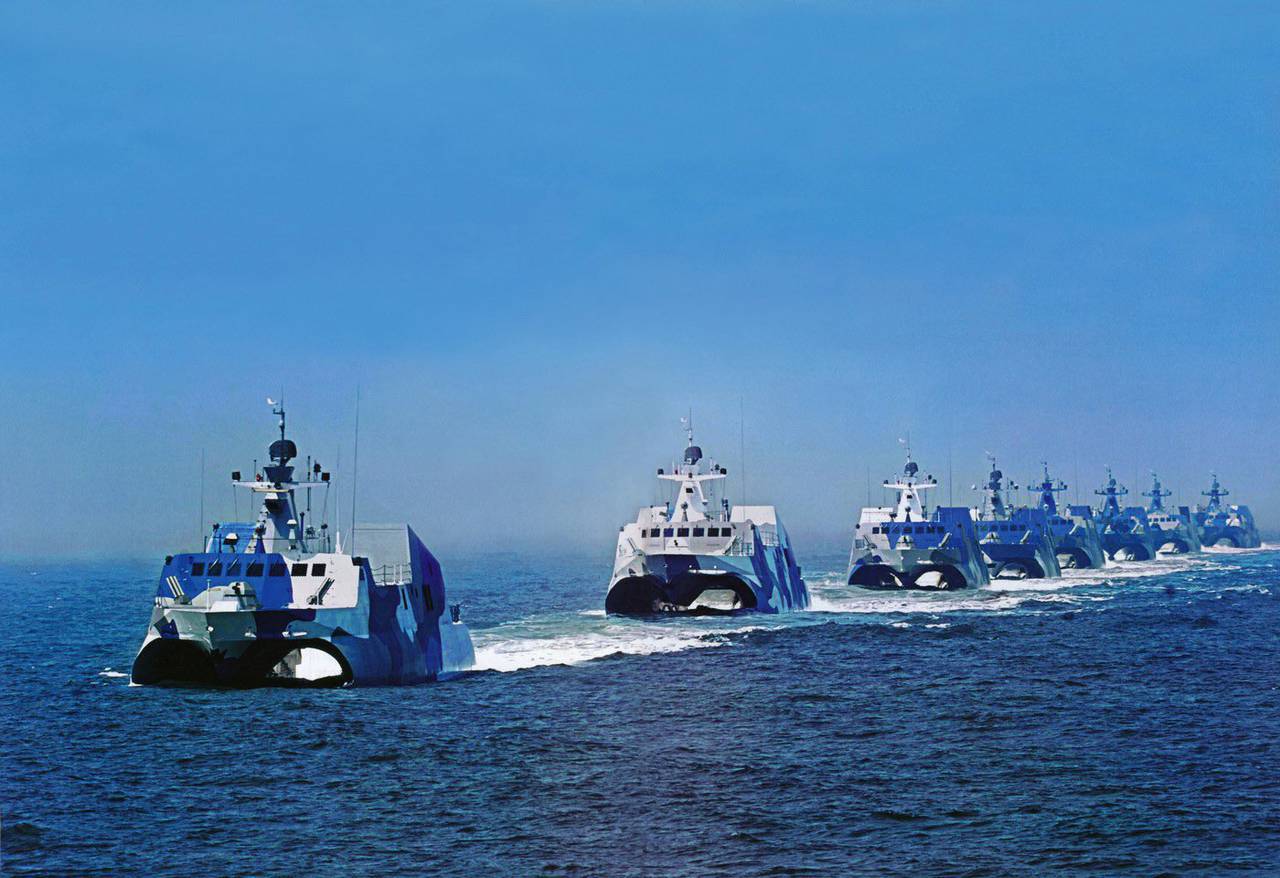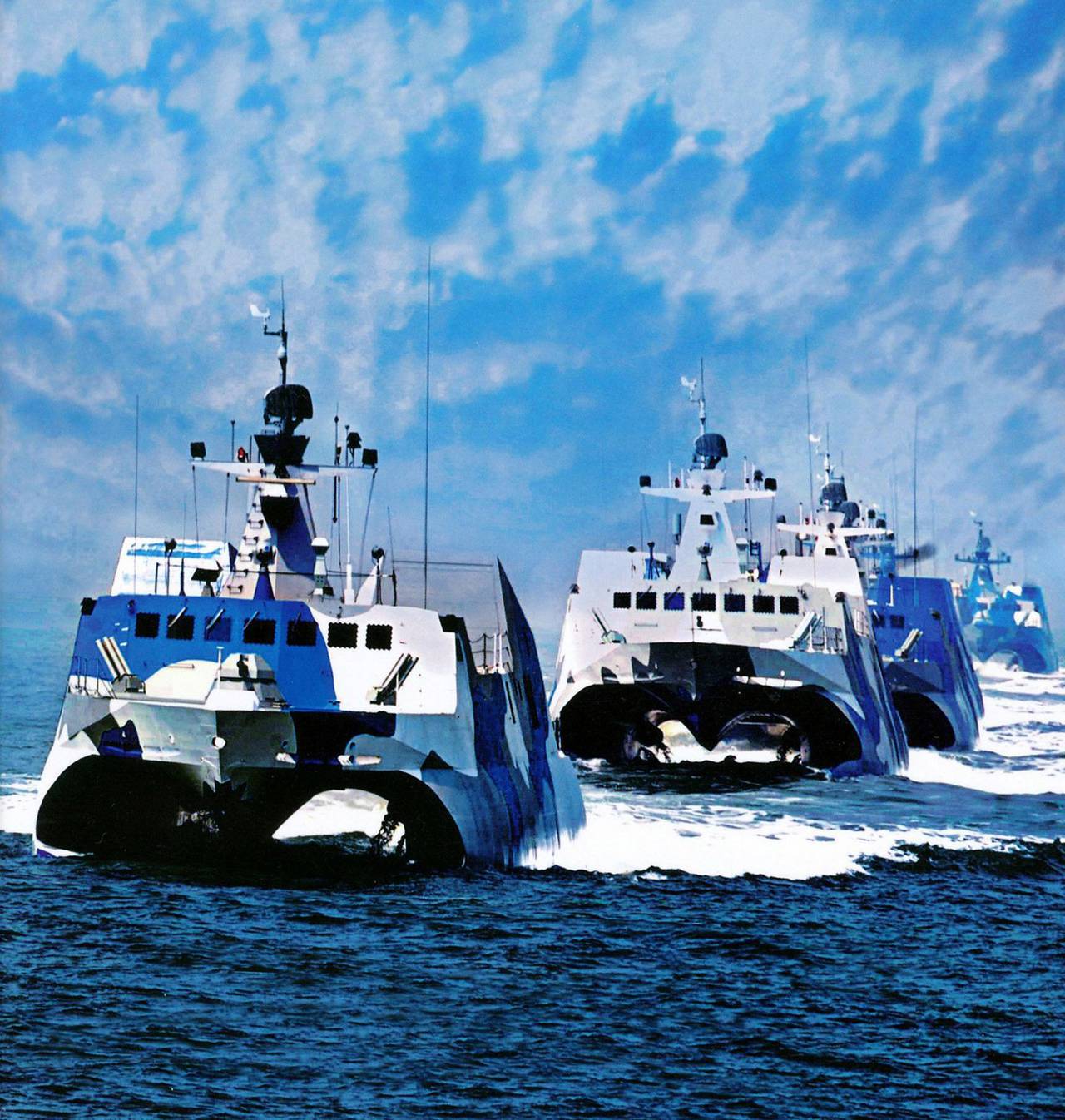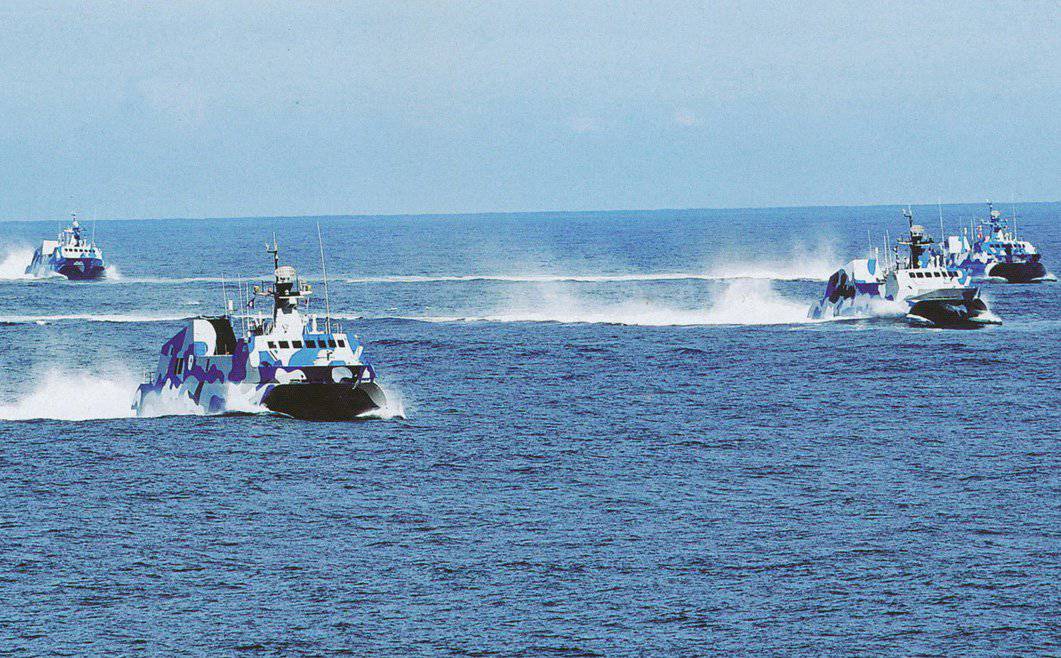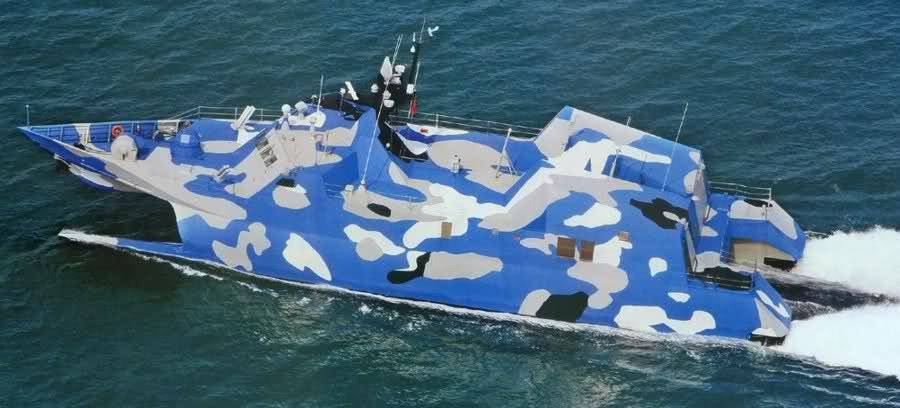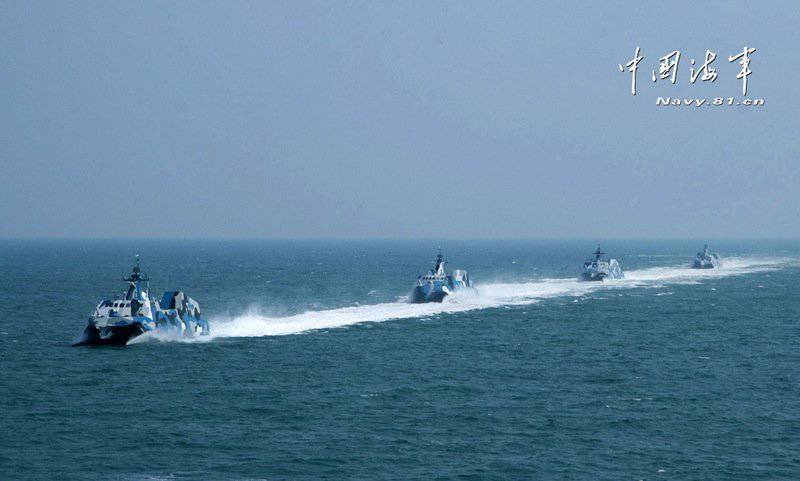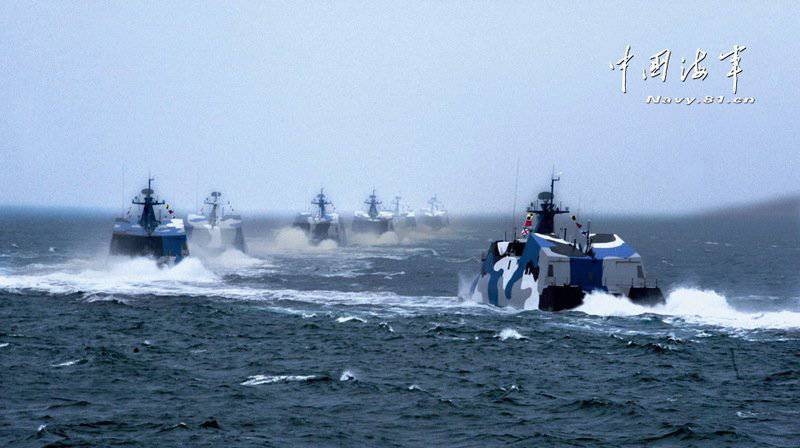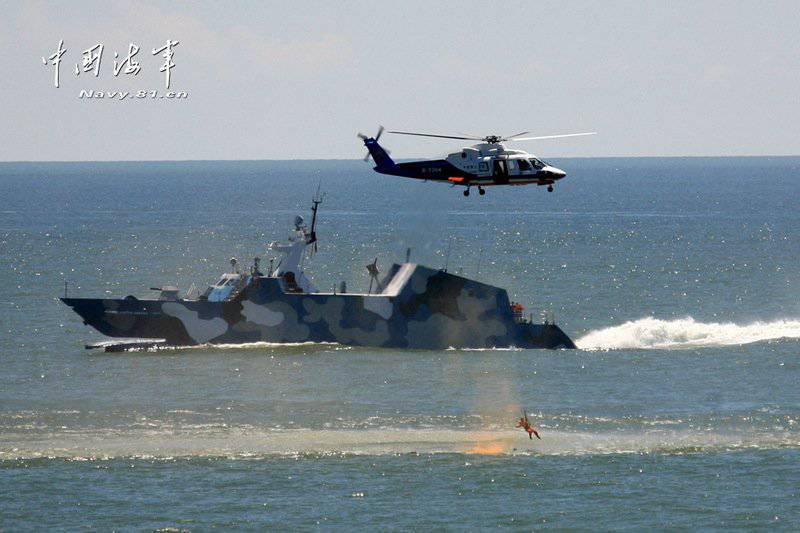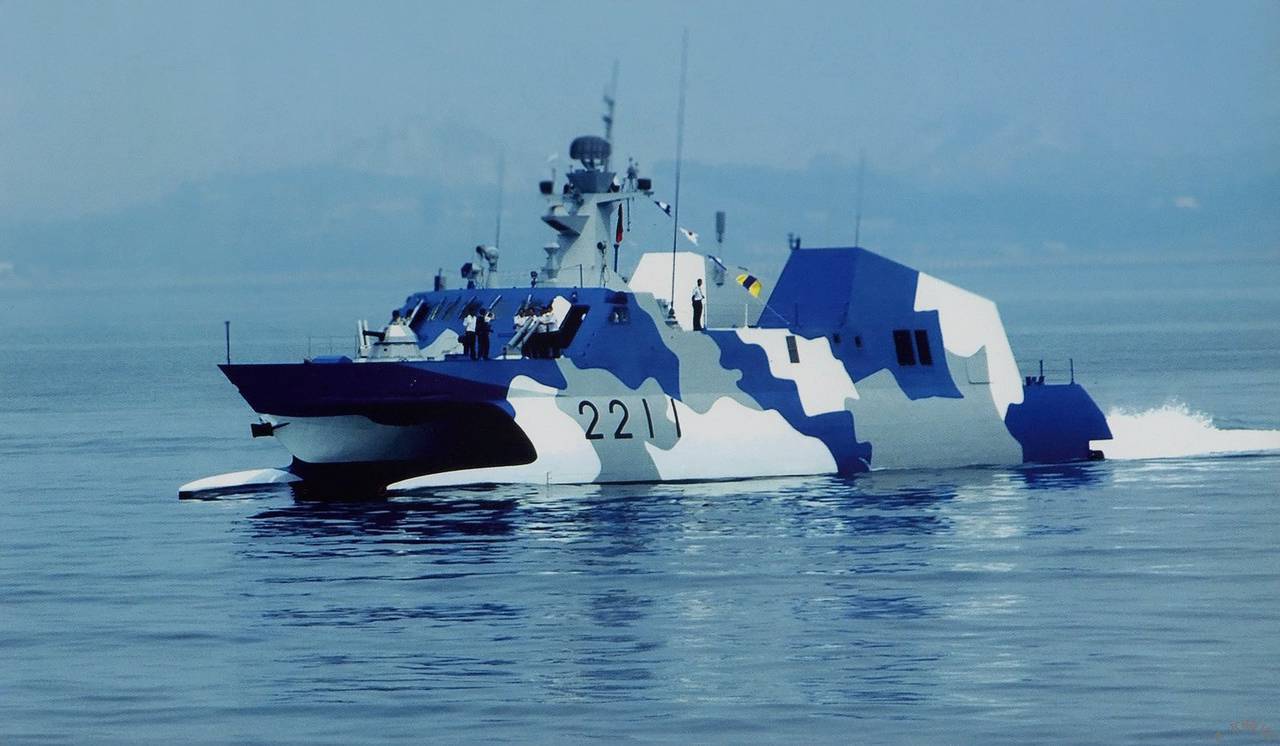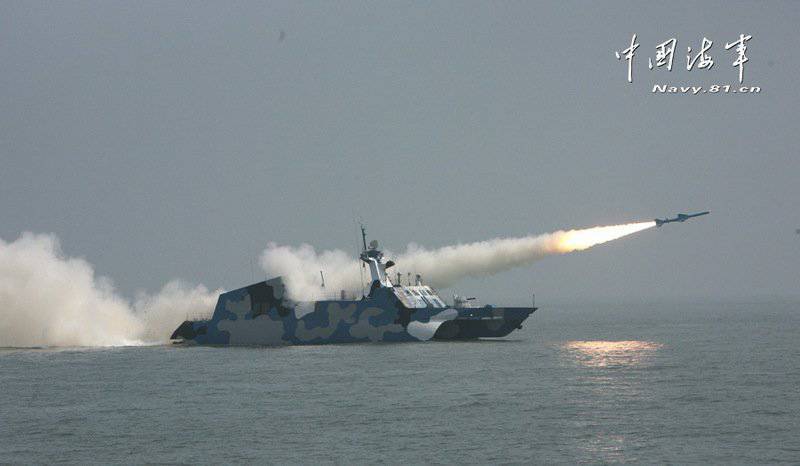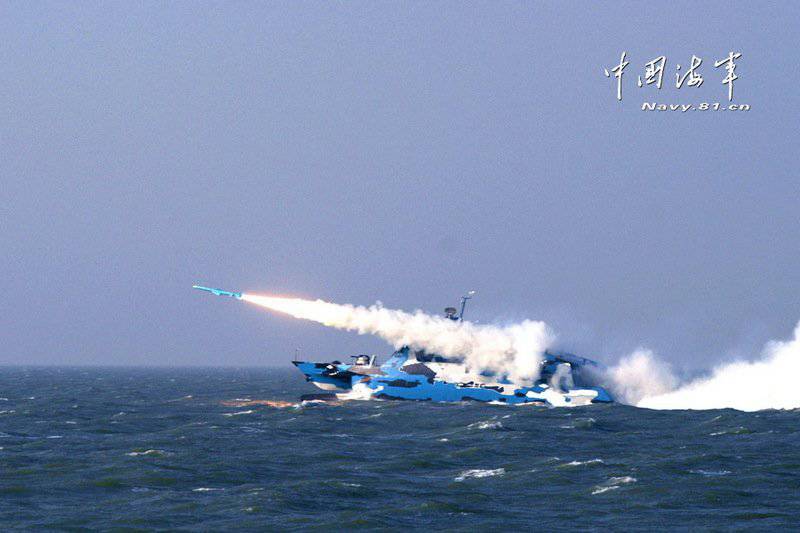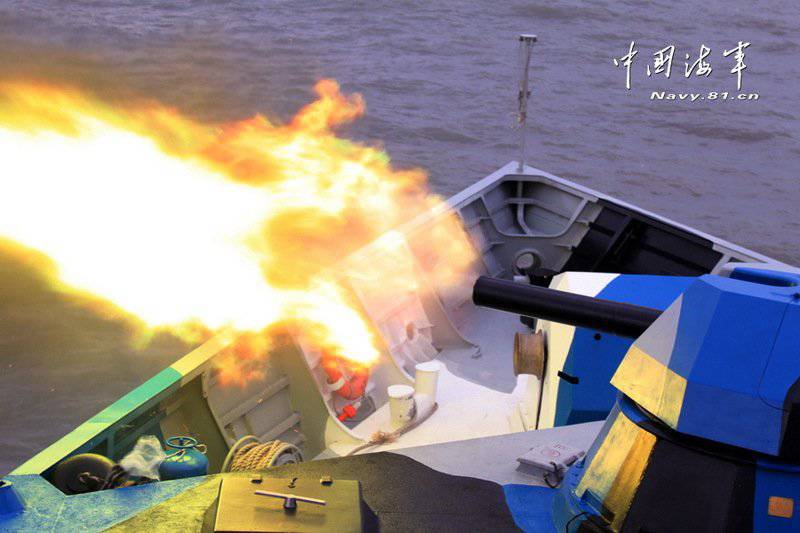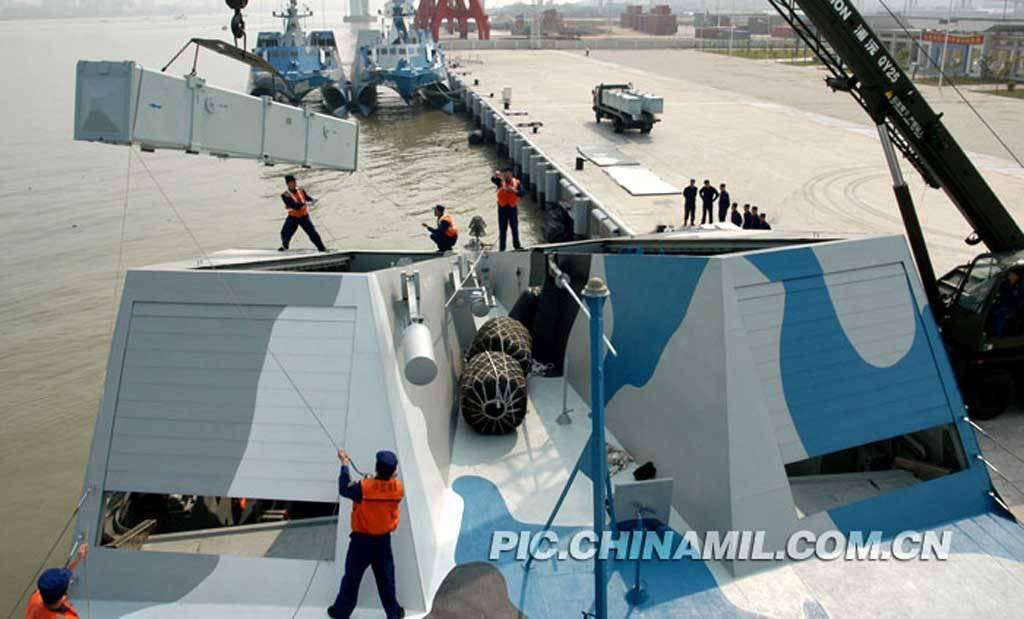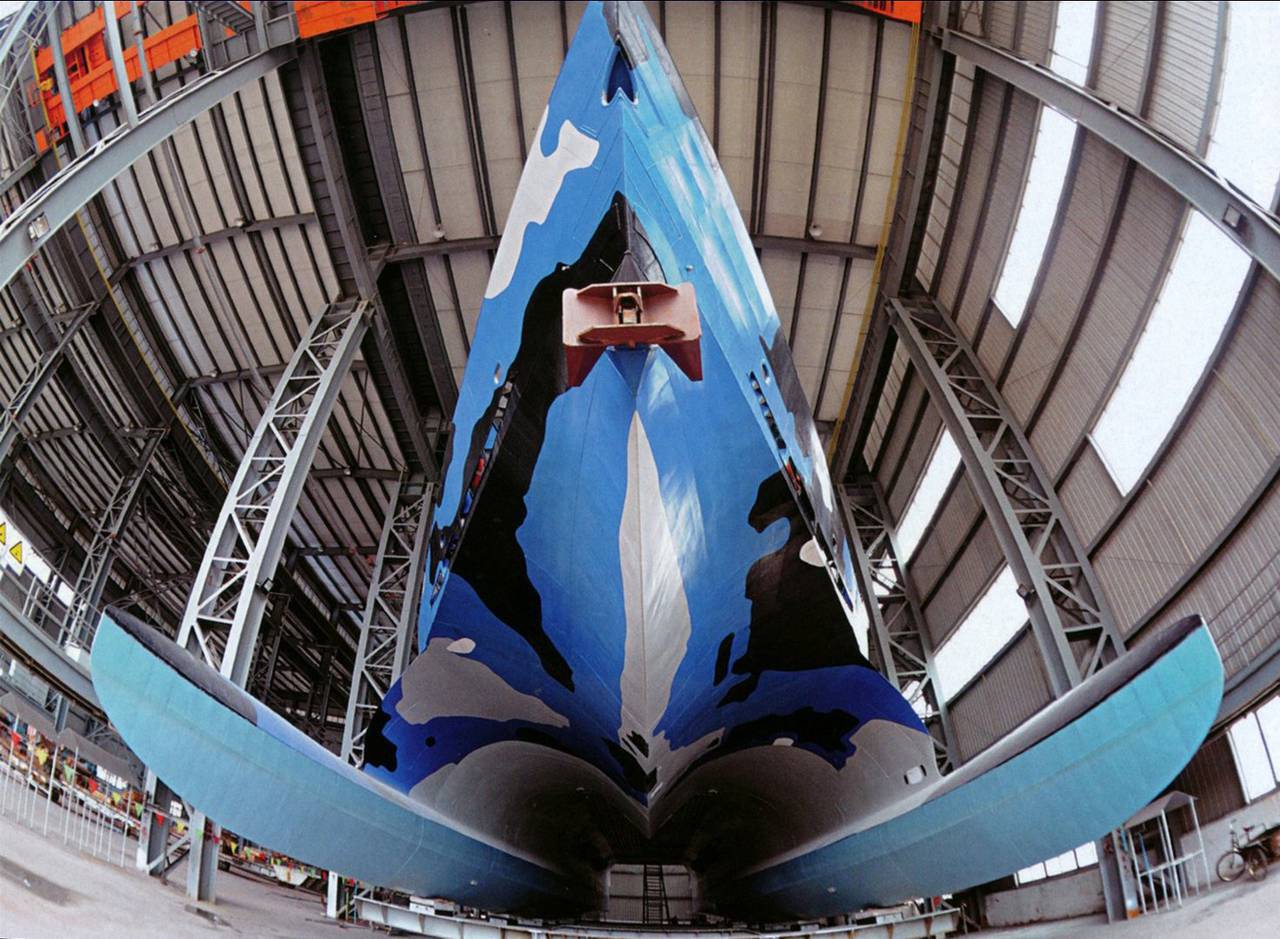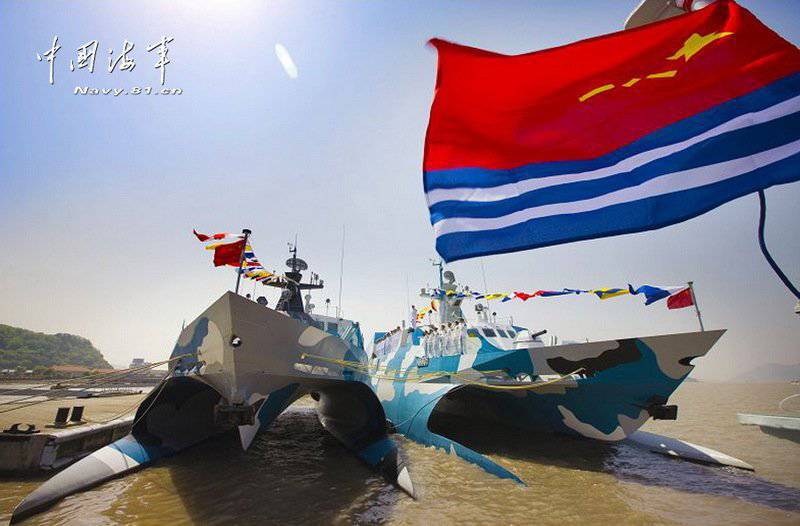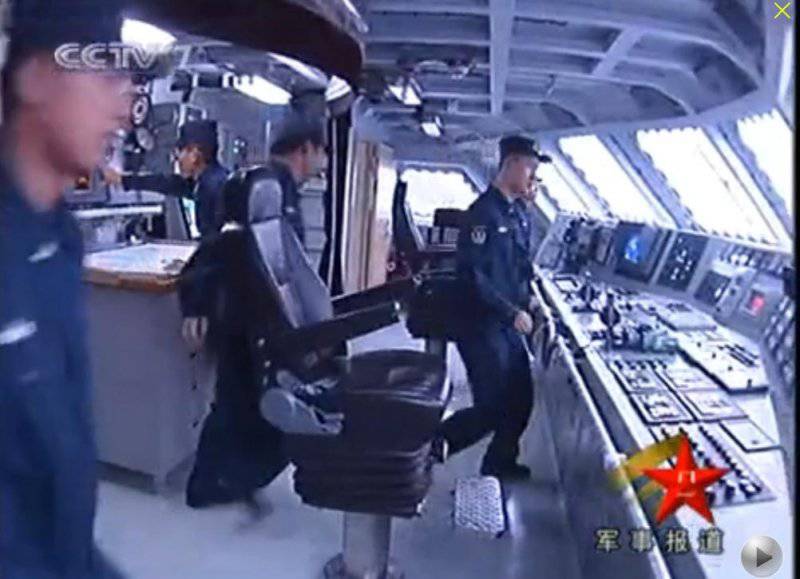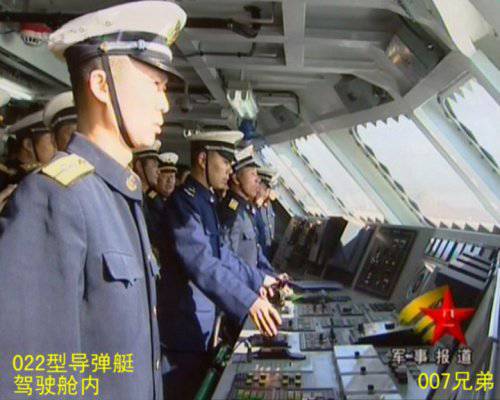 Sources:
http://savoyskiy.livejournal.com/7038.html
http://www.china.org.cn/photos/2013-10/10/content_30246890.htm