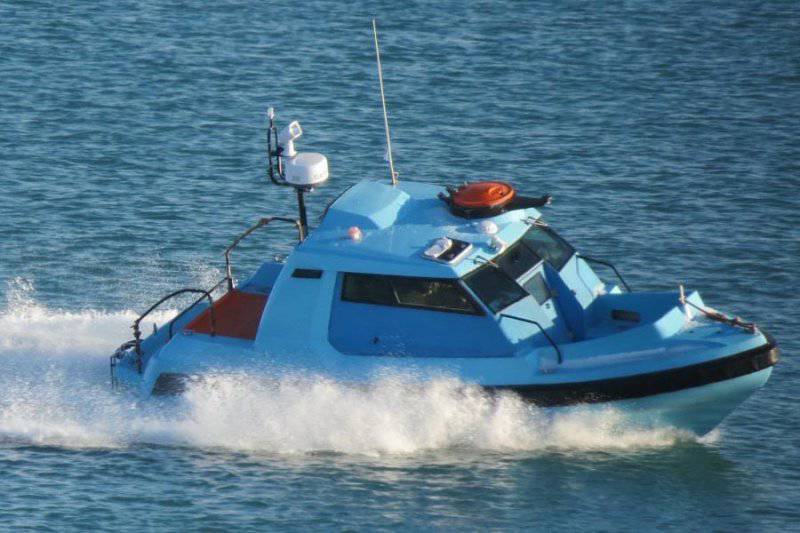 The Theodosia State Enterprise "Skloplastic" transferred to the foreign customer two armored boats "Konan 750BR".
The boat "Conan 750BR" was developed by specialists of the SE "Skloplastic". The hull is made of composite materials. With a length of 7,5 m and a width of 2,7 m, the boat has full armor protection. In particular, the cabin with bulletproof glass can withstand hitting bullets with a caliber of 7,62 mm from a distance of 10 meters.
As part of the weapons used machine gun caliber 12,7mm. serviced from the logging hatch.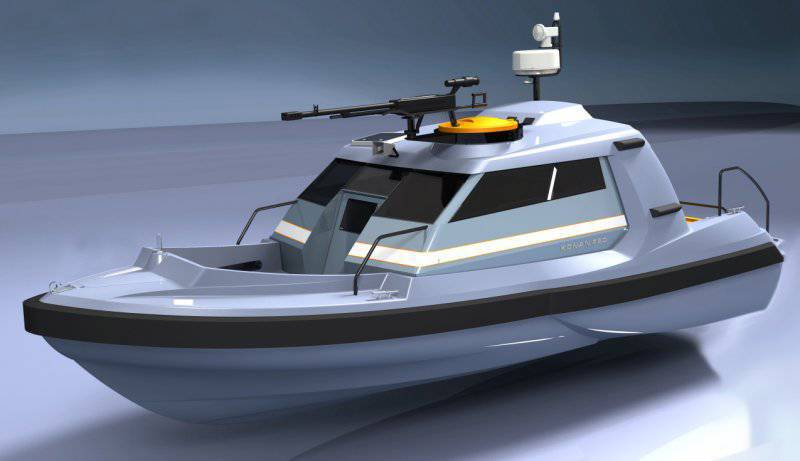 Floodability of the boat is provided by buoyancy blocks of polyurethane foam. The body is equipped with guided transom plates, stabilizing it in roll and differential.
Unlike small armored boats of foreign production, the "Conan 750BR" has increased seaworthiness, better bronze protection, higher speed. The maximum speed of the boat reaches 40 nodes, which is higher than that of foreign analogues. At the same time, fuel consumption is 40 l / hour - several times less than that of other boats of this class. The boat is armed with a machine gun installation caliber 12,7 mm and is equipped with a modern navigation system.
"The first two boats, the Conan 750BR, were commissioned by an African country. They successfully passed the running tests and sent to the customer. At present, the issue of manufacturing such boats in the interests of other foreign customers is being worked out, "the report indicates.
Technical data:
Maximum length, m (with engine) 8,0
Enclosure length, m 7,5
Maximum width, m 2,7
Maximum body draft, m 0,6
Outboard power, max. Hp 1x290
Speed ​​at maximum power, knots 40-43
Deadrise angle on the transom, grad. Xnumx
Deadrise angle of midship, hail Xnumx
Maximum capacity, pers. Xnumx
Maximum number of seats, pcs. Xnumx
Empty weight, kg 2400
Loading capacity, kg 1000
Full weight, kg 3400
Fuel volume, l 400
Navigation range at max. Speed, miles 130
Navigation range at ekon.skor. 22 nodes, 250 miles
Sources:
http://www.ukroboronprom.com.ua/ua/news/430
http://www.skloplastic.com.ua/product_konan750br.html