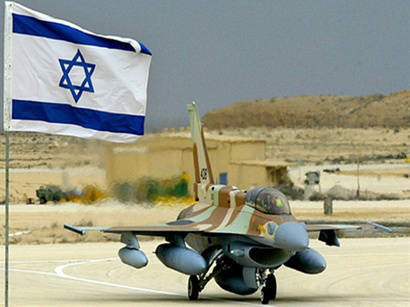 In the course of large-scale exercises conducted by the Israeli Air Force this week, fighter jets were refueled in the air, the report said on the official website of the Israel Defense Forces (IDF) on Thursday.
The task of the exercises, in which several squadrons of the Air Force of the Jewish state took part, was to train the flights of "exceptionally long range", the army press service points out.
The IDF emphasizes that "during the exercises, the capabilities of the air forces of the Jewish state were expanded and the interaction between the squadrons involved was improved," ITAR-TASS reports.
"The current maneuvers are not different from other training missions carried out in recent years," the report says. "During the exercise, all aspects of the situation were worked out, including the planning of flight phases and air refueling, as well as the work of the air force control center."
Observers note that the Israeli Air Force exercise was held against the backdrop of the ongoing calls by the country's leaders to Western countries not to weaken the sanctions regime against Iran and to continue the pressure on Tehran to stop its nuclear program. In Israel, they believe that this program has a military component.