History
which I want to tell Ukrainian readers here, has already caused a flurry of comments in Belarus, among which mistrust dominated and, in general, the accusations against the author that he wrote all this, in other words, lied.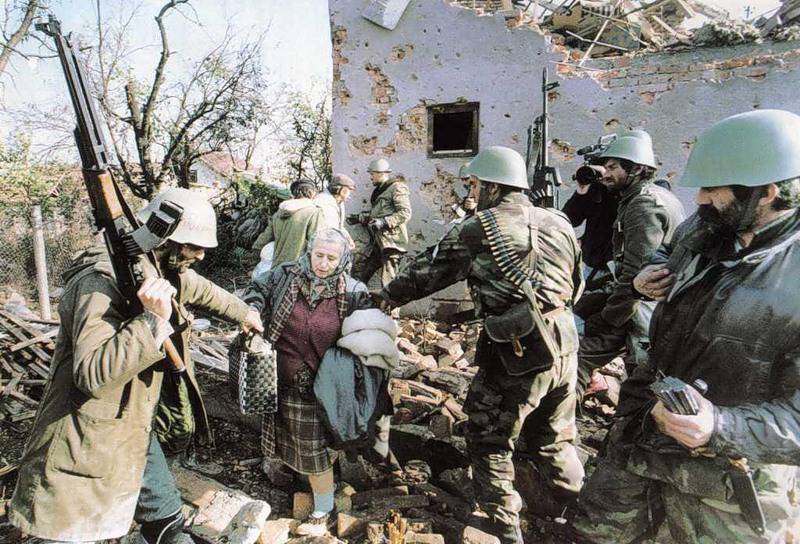 First of all, a few words why I decided to tell about it. The controversy surrounding the scandal of the Belarusian state-owned enterprise Belaruskali, the Russian enterprise Uralkali and the arrest of the citizen of Russia Baumgertner by the Belarusian authorities by the Belarusian authorities continues in Belarus. One Belarusian published material "Potash business." The main message of the author: all Belarusian analysts, comparing the behavior of the Belarusian authorities, "the Baumgertner case", from the standpoint "as analysts in the West do" make a monstrous mistake. Because Belarus Lukashenko is not the West, but the main principle of Western civilization is the Rule of Law!
"Yes, he does not always and obviously does not work everywhere, but he, at least, exists and is trying to strive for it. ... Even the most professional lawyer today will responsibly say - the grounds for the criminal prosecution of this Russian are not just far-fetched, but they most likely simply do not exist, do not exist, they simply did not exist, that's why the hostage! "
That is, in the West, Civilization with a capital letter. And in Belarus dictatorship with a capital letter. And therefore, the West is almost always right, and Belarus in the case with Uralkali and the hostage Baumgertner is not automatically right.
I admit, this is what "torknul" me: Western civilization is the rule of law. And that memory which I decided to tell everyone clearly came to mind. First! For Belarus and Ukraine! And then believe or not believe - your business. By the way, this is a story about modern Western Civilization. About morals, geopolitics, the struggle of the West for "a place under the sun" in the 21 century. I have never told this to anyone before in such cruel details. And by and large this can not be told. But you drove me, fools, boobies, and other sincere "Westerners" of Belarus! I didn't want her to go to God.
About eight years ago, fate brought me together in the Netherlands to work with one man, under 50. He was not alone with his son. Both from Ukraine. We arrived illegally to earn extra money through the familiar Ukrainians in Holland, the need made. We work for a week or two, communicate a little. And one day after work, he says to me: "Let's go where we sit, have a beer, drink." Why not? Noticed. Saddled their bikes after work, drove around Amsterdam. We went to the store, bought a few cans of beer, sat in the park. Banks in packages so that the police would not find fault, we sit, drink, talk about different things. And suddenly he says to me: "I see you are an interesting person, you can talk about everything with you. What if I tell you my story? "I:" What? Come on, if you want. What about? "He:" I am a former Soviet-era military. And what I want to tell you is tormenting my soul, I have to share it with someone. " I answer: "Come on, I do not mind, there is time."
And he told. Former officer of the USSR Special Forces. A professional killer, without "Ponte", a real man, you can believe. There is something in the eye that you immediately believe — this one will really kill, if necessary. How to express this impression? I do not know, in appearance, an ordinary person, slightly closed. Emotionally calm, cool, almost steel look. "Inanimate" look. There is no life in sight, I already realized that later, there most likely the "look of death" should look. Detached and calm. Almost indifferent.
Well, a person had such a profession in the times of the USSR in the ranks of the armed forces of the SA: to sabotage, blow up, kill, command saboteurs. And the USSR collapsed. His seniority was sacked for retirement. The difficult years began and he, like many hundreds of thousands of Ukrainians in his native Ukraine, moved to the end of 90's to earn money. I chose Italy for some reason. For several years he worked in different jobs. Having learned a little language, he worked as a truck driver for garbage collection. Paid well. Then in Italy he lost his job. He began to roam, look for earnings. One day a certain person came out to him. My interlocutor did not tell who it was, Italian or American. They sat down, drank, talked. He was offered to work on the former military profession in the Balkans, well, that is, to make war. There was nothing to do, he agreed. The conditions are as follows: he is being transferred to a military base in Italy, his military skills and physical endurance are being tested there, then they are given a task and after some time they are being sent to a military base in the Balkans. The duration of the trip is about a year, then how it goes. Where, what place in the Balkans in the conversation with me this person did not specify.
In short, he was recruited by a mercenary and the commander of other mercenaries in the partisan war on the side of the Bosnian Muslims. This I have already independently figured out from his conversation that he fought against Muslims and most likely with Bosnians. He did not speak the details on this topic. And this is understandable: he himself is from a Christian country, one might say a Christian, and I had to fight on the side of the Muslims in the former Yugoslavia, to fight against Orthodox Christians.
Who recruited? Sort of like this: some Western secret service (s) in Italy. Italian, American, British, German? I do not know. I know one thing for sure: from one of the countries of the West. Paid well. At the beginning of each month in Ukraine, a man came to his house and silently handed the envelope to the interlocutor's wife with the sum of 5000 dollars. After that, my friend called home, was convinced of receiving a prepayment, and then proceeded to perform the dirty military work assigned to him.
What was that job? He was appointed commander of a small subversive partisan detachment. Every month he was sent a 10-20 man, sometimes more, mercenaries from other countries of the world for the next combat raid. As a rule, these mercenaries were either from North African countries or from Middle East. All Muslims. According to him, all these people, including African blacks, were complete human shit, trash, garbage. Often addicts. Every month he was given a task on the map. Then they were in the mountains, often at night, put forward in the mountains of Yugoslavia in the direction of certain settlements. Sometimes, according to him, he had to go through the mountains, along winding paths to the place where the task was carried out, up to 80 kilometers. Severe physical exertion. According to my interlocutor, he lost weight in the 10 months of war by a mercenary on 18 kg., He was easily injured in the leg. I incredulously asked:
- Show the wound.
Showed. Indeed, it looks like a bullet wound.
"What did you do in those localities then?" I asked.
"They were killing," he answered shortly.
"Whom?"
- Everyone in a row. Civilian population: women, old people, children, men.
- Why?
"We were given the task of sowing an atmosphere of fear, panic, terror in these specific areas of Yugoslavia, so that then the frightened population of hundreds of thousands of refugees fled from their homes, villages, towns, and villages. In general, I organized a "humanitarian catastrophe" in Yugoslavia.
"How did this happen?" I asked.
"Have you not watched war films?" Like the Germans, during the war, they broke into villages and burned, killed everyone, pouring lead from machine guns on everyone, so I, with my regular Muslim-African detachment, came down from the mountains and attacked peaceful settlements. You have no idea what a thrill a Muslim mercenary caught while killing Christians.
- And what a thrill, what was it expressed in?
"It happened that they would put small children on bayonets, women would rip their bellies with knives and so on. And they laughed wildly like animals, from the pleasure of seeing the Christians they kill. Half, if not more of my mercenaries, took drugs.
- What happened after such a raid? Did you return to base?
- Not here it was! When I was hired for a "job", I was given one indispensable condition: after completing each bloody raid, I had to return to the base to my employers ONE.
- Like this? And the mercenaries?
- Do not understand?
- Not really.
"I had to return alone, and I had to kill all my subordinates in the detachment on the way to the base under one pretext or another." One and all. Witnesses punitive "shares" should not be alive, not one. This was a personal order for me: always, by carrying out a punitive action, I had to personally "remove" all members of my unit.
- Gee! And how did you do it? Did you manage?
- Is always.
- Tell me.
- Returned slowly, with numerous stops. In the evening, before a night's lodging, I will put them, these "dummies", on protection, at various points in the mountains, and then I go to check their "posts" after a while. I come to check it on the "post", we talk, and then I silently kill him.
- What language did you speak? How "cleaned" the witnesses?
- English, rarely Italian. How? Well, here I am talking with "him" ... And man is such an amazing animal, - his intuition is developed at the highest level. I talk to some Muslim mercenary after the operation before his liquidation, and he looks at me with his eyes, and I see in his eyes that he understands everything, he realizes that I came to kill him, this is his natural intuition that tells him. And he, as a rule, looks at me with frightened eyes, his eyes "run" confusedly around. His intuition tells him: "run." But he thinks not by intuition, but by the brain. And the brain tells him to stay. Well, here I catch the moment and knife it. Sometimes a pistol with a silencer. Sometimes from an automaton.
- Like this? After all, you can hear it in the mountains.
- So they are "chumps". I then explain to the others: for not fulfilling an order, I have eliminated such and such. Or build them in the "system". I'll start carping at one or two. And then one or two in the "ranks" directly and kill with a pistol or machine gun.
- And how did the others react at this time? After all, could in response to start shooting?
- Yes, they were shaking from fear at this time. In general, as a rule, Africans or Arabs, they are very afraid of the white military mercenary-commander. They are still being warned at the base: for non-compliance with the orders of the commander, "this" has the right to shoot each of you. So they know. And obeyed great. And here I am on the way back .... all ...
- How did you feel after that?
- At first I could not sleep at night. Then you get used to it. But in general, the psyche is gradually going "on horseback".
- And how many such corpses are on you?
- Many, very many. Why I decided to talk to you ... It's hard for me to carry in myself ... crushes. It is necessary to share with someone, after a conversation it becomes easier.
- How many have you fought so?
- Ten months. There were many such detachments as I had there. As a result, we really organized a "humanitarian catastrophe" in the Balkans.
- What then?
"And then at some point I realized that soon, very soon, they would start" cleaning up "us as unnecessary witnesses of the Western intervention in the war in the Balkans. And I began to think about how and where to "make legs" from my "employers".
- And how did it happen?
- I happened to meet Russian helicopter pilots who also fought at the same time as mercenaries. It was possible to agree with them that one day they would take me to a helicopter and throw kilometers on 200-250 away from conflicts. So I ended up doing it, in simple terms, I chose the moment and ran away. As a result, he remained alive. Then he returned to Ukraine on the crossbar of the fence.
- Clear. But what are you doing here, then? Why not in Ukraine? You should have enough money now.
- So the fact of the matter is that the money for the murders did not go to me.
- Like this?
- I have two sons. A senior in Ukraine, while I was fighting there, I bought 8 cars as much. Of these, the 2 minibus. Addicted to drinking, parties. Several cars crashed, two stolen. He got into debt. In general, when I returned home, no cars, no money. Some cars were taken for debts. In short, do not send me this money earned for the good. Now, we came here with the younger one, working with a friend, trying to help the eldest son get out of debt.
Before evening, we parted. My interlocutor said: "Thank you."
- Yes, for what? It's my pleasure !
- Not. Thank. It is hard for me, sometimes oh how pulls to relieve the soul.
- And you "these" do not accidentally dream?
- Not. But I remember and feel everything.
Shook hands. Finally, he suddenly said: "You know, GOD is."
It was getting dark. Amsterdam was immersed in a wonderful summer evening.
PS When a few years later it thundered in Libya, then in Syria, when they began to talk about "rebels", I began to remember more and more often that of my long-time interlocutor. And every time I think that the "benevolent" hands of the Western intelligence services have never been there anywhere, as they once did without the hands of that military mercenary from Ukraine, by the will of fate I once met in Amsterdam.
So what about the Western civilization, based on the law, gentlemen of romance? It is based on blood, and only then on the Right. On the Big Blood. Big geopolitics is almost always blood. And to understand who is on which side is right, and who is wrong is almost impossible. The USSR in Afghanistan destroyed 1 a million Afghans. Have any politicians been legally responsible? Military? No one. Has anyone in the West been legally liable for the "deriban" of Yugoslavia? No one. For Iraq, Libya? No one. Now is the turn of Syria. And you say right. No right in the world! It remains the right of the Force! USA, the West is stronger. Russia is an outsider. From here and "deriban".