The Chinese Navy appears to be developing a new type of missile destroyer (DDG) and, possibly, several corps are being built at the same time, the appearance of which can change the balance of forces in the Taiwan Strait even more.

In China, the Type 052D destroyer is compared to the American Aegis destroyer. The launch of the first ship was held on August 28. According to Chinese military observers, 10 destroyers Type 052D may be under construction at once.
According to China Military News, the new destroyer is equipped with two installations of vertical launch of 64 missiles each for launching HQ-9B anti-ship missiles, anti-ship and anti-submarine missiles. Original on the Type 052C launchers of anti-ship missiles YJ-62, apparently, are not present on the new destroyer. It was speculated that the Type 052D could be equipped with the offshore version of the DH-10 long-range ground-launched cruise missile.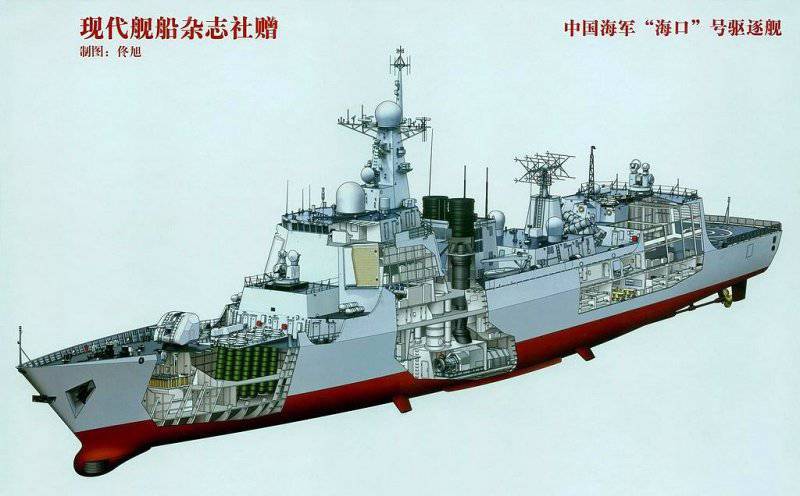 Fragments of the Chinese military standard GJB-5860-2006 "Requirements for universal installations of vertical launch of surface ships" were published on a number of Chinese websites, according to which the 052D project was probably designed by the CID of new Chinese destroyers.

In accordance with the requirements, the DPS are designed for the simultaneous planning and use of four classes of guided missiles, including anti-aircraft missiles, anti-ship missiles, anti-submarine missiles and missiles for firing ground targets. DPS should independently launch missiles according to the ship's fire control system.
DPS should provide for the storage and use of missiles of three typical sizes:
"Large" - up to 9,9 m;
"Medium" - up to 7 m;
"Small" - up to 3,3 m.
Each CIP module consists of 8 launch shafts. Each shaft can accommodate 1 to 4 rockets, depending on type and size. The module must allow storage and maintenance of at least four models of missiles simultaneously. Deviation mines UVP from the vertical axis no more than 10 deg. The diameter of the launch shaft to 850 millimeters. The covers of the launch shafts should open in a normal situation for at least 3 seconds. At an angle of at least 95 deg.
Thus, with the creation of the 052D destroyer, the Chinese fleet took a step from building conventional "ships with large air defense systems" to creating its own multi-featured "Ijis-like ship" of the American type capable of performing a wide range of tasks, including striking cruise missiles at coastal targets. Judging by the well-known images, the destroyer of the 052D project is equipped with two DPS for 32 cells each.
The multipurpose 052D rocket destroyer is a deep modernization of the well-proven 052C ship. Its length has been increased to 160 m, and its width to 18 m. On board are new rocket launchers of vertical launch, the entire 64 module. Also replaced the nasal artillery system with a more powerful caliber 130 mm with reduced visibility characteristics. The ship is equipped with the Hongzi-9 air defense system, there are also ship-to-ground cruise missiles and long-range anti-ship missiles.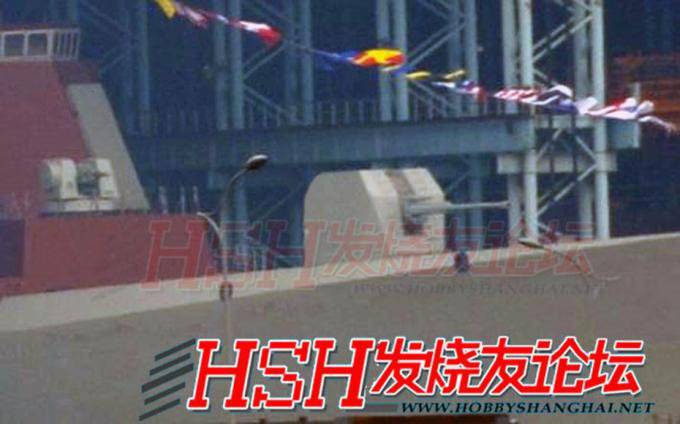 The destroyer 052D has a modern integrated weapons control system, as well as a new multi-function radar with an active phased antenna array (IFRS with AFAR).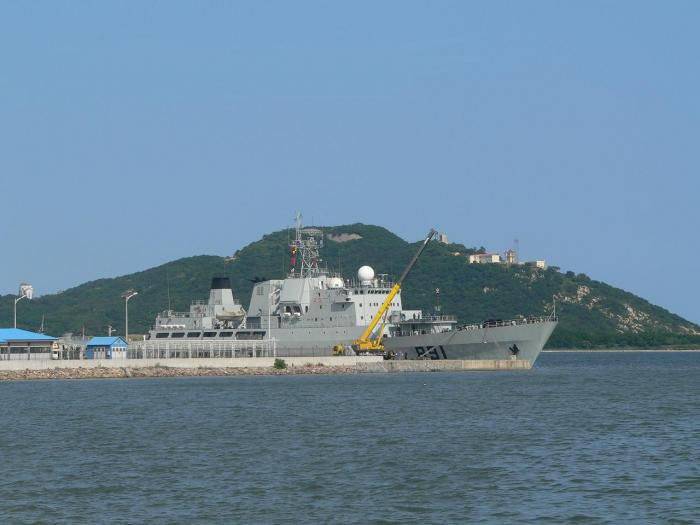 According to experts, the project 052 will be the last upgrade in the family of third-generation Chinese destroyers. According to media reports, now in the country are working to create a fourth-generation warship.
Architecture of the hull of the ship polubachnaya with extended forecasting. The hull has a large freeboard height, monoblock superstructure, two masts and one pipe. Light alloys are limited in the design. On the ship, elements of stealth technology have been introduced. Protection against
weapons
mass destruction.
As reported earlier by ARMS-TASS, the destroyers of the 052D project are designed to provide air defense and air defense missile systems for ship formations, fight against enemy surface forces, support the landing of troops and perform other tasks. Ships are the development of the destroyers of the Guangzhou project 052B.
CHARACTERISTICS
displacement standard more than 6000 t
160 length m.,
18 width m
ARMAMENT
Artillery: new 130-mm AU type PJ-38 and MZAK type 730
Rocket: universal vertical launch installations (64 cells) designed for simultaneous loading of 4 of different types of missiles, SAM HQ-9В anti-aircraft systems, anti-submarine and anti-ship missiles YJ-62, long-range missiles of DH-10 type for strikes on coastal targets.
Zenit: ZRK HQ-9V, ZRK short range FL3000
Radioelectronic: Type 346 radar with an active phased antenna array and L-band Type 518 early warning radar.
Sources:
http://bastion-karpenko.narod.ru/052D.html
http://warfiles.ru/show-12731-novyy-kitayskiy-esminec-uro-proekta-052d.html
http://www.fyjs.cn/bbs/read.php?tid=974334