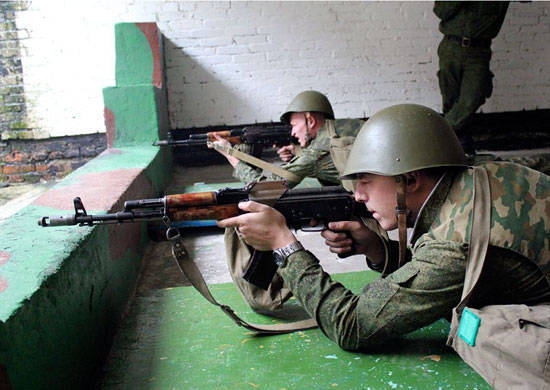 In order to improve the skills and use of small
weapons
the security and intelligence units of the Strategic Missile Forces in 2014 are planning to increase the consumption of ammunition five times. The number of rounds used during firing will increase to 1000 per soldier per year.
This innovation will also concern studies that involve the execution of firing from both an automatic weapon and the standard armament of combat vehicles. In this regard, individual shooting ranges will be upgraded and retrofitted, aimed at increasing the depth of target fields.
In addition, the number of exercises will increase significantly.
The "fire decades" for the servicemen of the security and intelligence units are planned monthly and are under strict control of the Strategic Missile Forces command. From now on, more than 30% shooting will be conducted in the dark.
The Strategic Missile Forces will also increase the intensity of classes aimed at the implementation of exercises for throwing hand-held training (training and imitation) grenades.
In the 2013 year in each compound RVSN were manufactured simulators for throwing grenades at a distance that allows you to train in sports camps without deploying sectors for throwing.