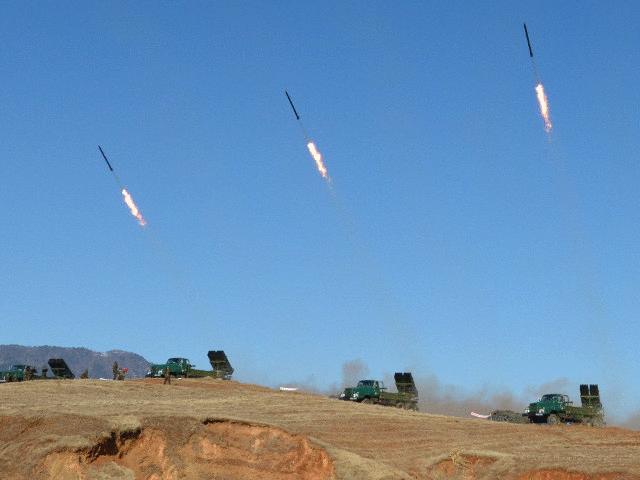 The DPRK has built a missile base in the area of ​​Mount Pektusan, near the border with China. This was reported by the South Korean newspaper Chunan Ilbo, citing a government source.
At this base there is a large number of underground missile launchers, located at a distance of 2 km from the southern slope of Mount Pektusan, a source confirmed. Their construction was begun in the middle of 2000-ies and is now being completed, ITAR-TASS.
"Since quite a lot of rocket mines have been built, it's unclear whether all missiles are installed or part of the mines are spare in case of a blow to the base," the source noted. "Judging by their size and location, these mines are intended for launching medium and long range. "
If the DPRK deploys medium-range ballistic missiles at Mount Pektusan, they will be able to hit the Japanese island of Okinawa, where the American military bases are located, as well as the island of Guam, the source said.
The location for the Pektusan rocket base was chosen due to the proximity of the border with China, which makes it difficult for the United States or South Korea to attack the area.
"If the missile base is located near the Chinese border, then the attacking missiles can fall into the territory of China, because of which the attack of the base with
aviation
it will be difficult, "the newspaper quotes the opinion of another source.