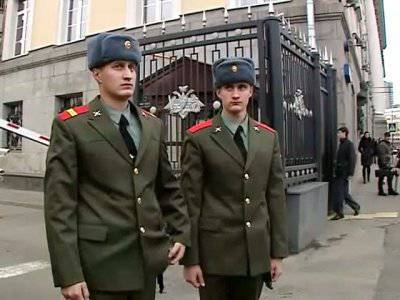 Russian Defense Minister Sergei Shoigu instructed until December 15 to create a holding of military utilities, which will be engaged in servicing military camps, writes Izvestia. "The political decision was made to create a holding company that will deal with housing and utility services for the Ministry of Defense and combine three areas - electricity, heat and water supply - together. Now lawyers are preparing a corporate decision, because they are joint stock companies. By the end of the year the holding will work, preliminary work has already begun, "- told the publication the acting director general of Oboronservis, Sergey Shtykulin.
He noted that the new structure will include OAO Slavyanka, the management company of military camps, OAO Repair and Operational Management (REU), the only heat supplier to the residential and office buildings of the Ministry of Defense, as well as OAO Oboronenergo, which supplies electricity to the military .
According to Shtykulin, the new structure will be headed by the current general director of Slavyanka Oleg Belavintsev. "This is the person who has shown his effectiveness, who can, as they say, conduct money," the head of Oboronservis gave a description to his colleague.
Shtykulin added that the new holding will help solve the problems of the only supplier of heat to military camps - REU, whose current debts now amount to 27 billion rubles. We can use the profit of Oboronenergo and Slavyanka to pay off suppliers of heat and fuel. In any case, we will settle with everyone sooner or later, "he explained.
According to Sergey Shtykulin, it is planned to attract external investors to the new housing and public utilities holding, Interfax reports. "The Defense Ministry is guaranteed purchases. If investors invest in military housing and public utilities, they will not be left without a profit. Of course, this will not happen immediately, but inevitably," the general director of Oboronservis said.
He also added to Izvestia that, on the instructions of the minister, all boiler houses in military camps will be gradually transferred to gas fuel except those located in non-gasified areas.