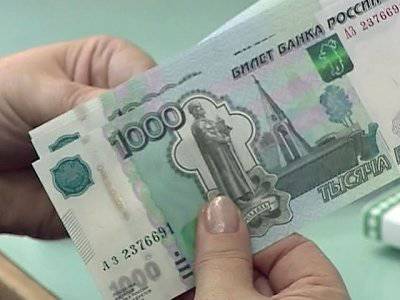 Published, the nineteenth in a row annual rating of the largest Russian companies, "Expert-400". For almost all
stories
The new Russia, starting with the seemingly unthinkably distant 1995 year, in the first week of each October, the country is told in detail and convincingly how things are going for the domestic economic "Krupnyakov", that is, in essence, how things are going in the country's economy.
This year, the message came out sad. The economic stagnation, about which independent observers began to talk together a year ago and which was recently finally recognized by the government, was fully manifested in the current Expert 400.
But the rating was compiled according to last year's data, that is, stagnation in reality began even then.
According to the financial statements, 400 of the largest companies in 2012 increased revenue by just ten percent. Apart from the crisis 2009 of the year, this is an anti-record for all 19 years of the ranking.
However, the analysts of "Expert" honestly warn: the anti-record will last for a very short time. The jubilee 20 rating in a year will show an even worse dynamic: according to preliminary estimates, revenue growth will not exceed even five percent.
Since life is arranged in such a way that the "Krupnyak" always grows faster than the economy as a whole, this will mean non-zero, but unpleasantly close to zero growth in Russian GDP.
The reasons for such a sad state of affairs are many; government speakers stress on external causes. Of course, they exist: the state of the world economy is far from ideal, which cannot but affect Russia. But the main reason for the stop of economic growth, unfortunately, is our own. And it consists in what has been spent, exhausted, ended as you want, our main competitive advantage so far is low prices.
We beat competitors due to cheaper raw materials, energy, labor; but they are no longer cheap. Here are just a few numbers. The selling price of electricity for industrial consumers in Russia is 55% higher than in the United States, gas and coal to our thermal power plants cost about the same price as the United States.
In terms of average net wages (according to 2012, it was over 10,000 rubles in 23 in Russia, or 582 euros per month), we overtook not only all CIS countries, but also a number of EU members, for example, Hungary, Lithuania and Latvia. In these countries, the average salary is about 490 euros, that is, a hundred euros less than ours. At the same time, the qualification of workers often leaves us to be desired.
About the loss of this competitive advantage, the cheapness of production factors, you can cry, you can not cry, but nothing can be done: she died that way. The country needs to look for ways to acquire some other trump cards, and it seems to be approximately clear where these paths lie. The domestic economy has the largest untapped reserves; the most important of them is the extremely low efficiency of Russian companies.
One million dollars in revenue of leading Western corporations is provided on average by the labor of two employees. In Russia, even leaders need at least five for a million revenues.
Labor productivity in the companies "Expert-400" is three and a half times lower than in the largest companies in Japan, almost three times lower than that of competitors from Western Europe and the USA, and 1,7 times less than that of the leading corporations from the countries of our partners on BRICS.
What is there BRICS, we are already in the CIS bypass. The authors of "Expert-400" identified the leaders in labor productivity among the largest companies in the CIS; And so, six places in the top ten - at firms of Kazakhstan.
The problem is also fully realized by the country's leadership - it was not for nothing that Putin in his election articles called for 2018 to increase labor productivity by a factor of one and a half.
But for the time being, the government can only hear calls for higher productivity, as if it's about workers running faster through their workshops and laboratories. Actually, of course, we should be talking about a radical, I repeat, not cosmetic for reporting, but a radical increase in the flow of investments.
With the current structure of the Russian economy, an increase in labor productivity by one percent requires an increase in investment of about five percent. Therefore, in order to at least get closer to the level of efficiency, even if only for the BRICS partners, our annual investment level should approach 30 percent of GDP. The current level of investment is from 20 to 21 percent of GDP.
This problem is terribly complex. Investments willingly go where there are already competitive advantages; how to lure them to where the benefits are - some have ended, and others are only to be organized - not in one textbook is written. We need new approaches, we need a serious turn in economic policy. Consoles one thing: if you really need it, it means you are not going anywhere. Will be.