According to the web resource flotprom.ru, the Severodvinsk Ship Repair Center Zvyozdochka OJSC will accept Pacific submarines for repair in July-August 2014
fleet
K-391 "Bratsk" and K-295 "Samara" project 971.
Submarines have to undergo medium repair and deep modernization. Pacific submarines will be transferred to Severodvinsk by the Northern Sea Route.
In March, 2013 of the year, Russian Defense Minister Sergei Shoigu visited the Northeast Repair Center in Vilyuchinsk (Kamchatka), where the submarine Bratsk is under repair, and expressed dissatisfaction with the progress of work for which the 2008 has been allocated since 250. million rubles At that time, the plant carried out only an inventory of work, while the Bratsk was supposed to go on the sea trials back in December 2012. As a result, they decided to repair and upgrade the boat at another factory.
Our blog has already reported about the epic with the repair of the nuclear submarine "Bratsk".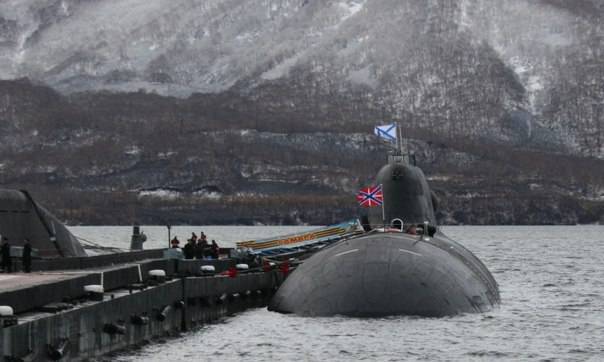 Atomic multipurpose submarine K-295 "Samara" 971 project in Vilyuchinsk