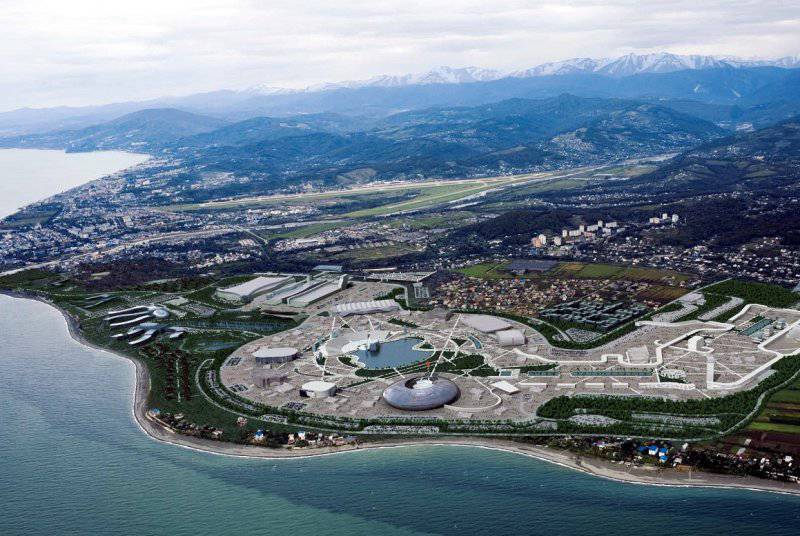 The operational-strategic doctrine "Olympiad-2014" will be held in Sochi in November at the 270 Olympic facilities, reports RIA "
News
".
"(At the November exercises) we set ourselves the goal to work out the mechanism of interaction of all the subjects of antiterrorist activities and, if necessary, to make adjustments to the balance of forces and means," the head of the FSB of Russia Alexander Bortnikov told reporters.
Training stages "should be linked to the schedule for the introduction of Olympic facilities into a permanent operation mode," Bortnikov said.
Earlier it was reported that in order to ensure security, Olympic Sochi would create forbidden and controlled zones: the former would establish for organizing authorized access of citizens and vehicles to Olympic venues, the latter would create to exclude access to citizens and cars without official need.
In addition, Vladimir Putin banned any meetings at the time of the Olympic and Paralympic Games. "On the territory and in the water area, within which enhanced security measures are introduced, meetings, rallies, demonstrations, processions and picketing not related to the Olympic and Paralympic Games, and are planned for the period from January 7 to March 21, 2014, are a different period of time ", - noted in the text of the document.
According to The Telegraph, the federal security service of Russia is planning a "total surveillance" for the guests of the Olympics. The publication claims that the suppliers of 4G and free Wi-Fi throughout the city are obliged to arrange networks in such a way that members of the security services can at any time get full and unimpeded access to them.
Such measures are caused by the threat of terrorist acts during the Olympics. Earlier, Doku Umarov called on members of terrorist groups to attack Sochi during the Games. The ringleader of the terrorist organization "Imarat Kavkaz" declared that he was abolishing the "moratorium" on terrorist acts in Russia, and promised to disrupt the Olympics in Sochi.