Modular rifle Robinson Arms M96 - all of this, utterly modular.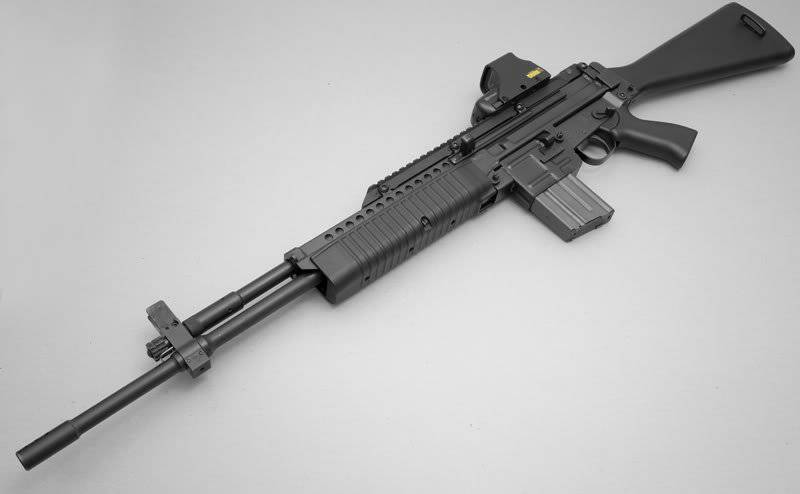 Robinson Arms M96
The design of this rifle allows you to have on one basis several types of individual rifle
weapons
starting from a short assault rifle, ending with a machine gun with a tape drive mechanism.
In this case, a rifle with a full-fledged Picatinny rail for installing a holographic sight, and a machine gun with a top location of the store in the style of "BREN"