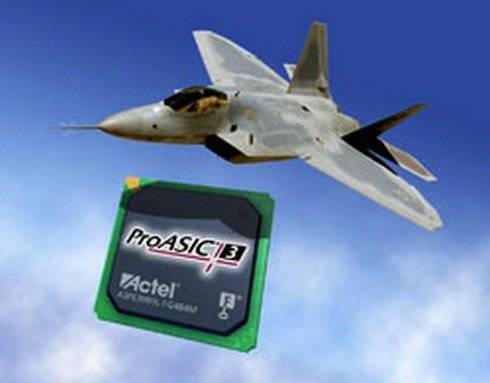 Microsemi / Actel ProASIC3 chip is a typical cheap FPGA processor. Used in military systems and in many commercial products. The difference between the "military" version of ProASIC3 is in better resistance to radiation and temperature, they are not structurally different.
US federal officials announced that they were recalling the sale of Chinese-made surge protectors, which became a frequent cause of fires, one of which caused damage to the house in the amount of 916 thousand dollars, reports wnd.com October 7. In the US, sold about 15 million Schneider Electric line filters.
Also reported low-quality food and toys coming from China. Inspections showed that fish products imported from China were contained in wastewater, then purified using hazardous chemicals, many of which are prohibited. The US Consumer Products Safety Control Commission reported that by the end of the month 17 from 28 prohibited goods were Chinese imports.
With regard to the supply of counterfeit Chinese products to the US Department of Defense, then, according to the information of the Senate Commission, about 1800 cases were identified. It was found that US military contractors acquired many of the critical components from US companies, which, in turn, acquired them from Chinese firms, but did not test them before handing them over to the Pentagon. "China is the epicenter of world trade in counterfeits," the Senate report says.
Speaking about the dangers of these components, the director of the United States Missile Defense Agency, General Patrick O'Reilly (Patric O'Reilly), said: "We do not want the reliability of the anti-missile missile worth 12 million to depend on the fake details of the 2 dollar."
Chinese counterfeit was detected on SH-60B, AH-64 and CH-46 helicopters, C-17, C-130J, C-27J and P-8A Poseidon aircraft. In 2005, Chinese chips were found in the onboard computers of the F-15 fighter jets deployed at the Robins Air Force base in Georgia. It is estimated that at least 15% of spare parts and electronic chips that the Pentagon buys were fake.
The National Intelligence Agency and the US FBI are concerned that fake electronic details may help China gain access to secure systems within the United States. "The United States bought 59 thousand fake microchips from China for use in warships, airplanes, missiles and missile defense system, but, fortunately, they were promptly detected. But how many we have not yet discovered? ", Wrote one of the experts. In China, there are entire factories employing up to 15 thousand people who specialize in the production of counterfeit goods.