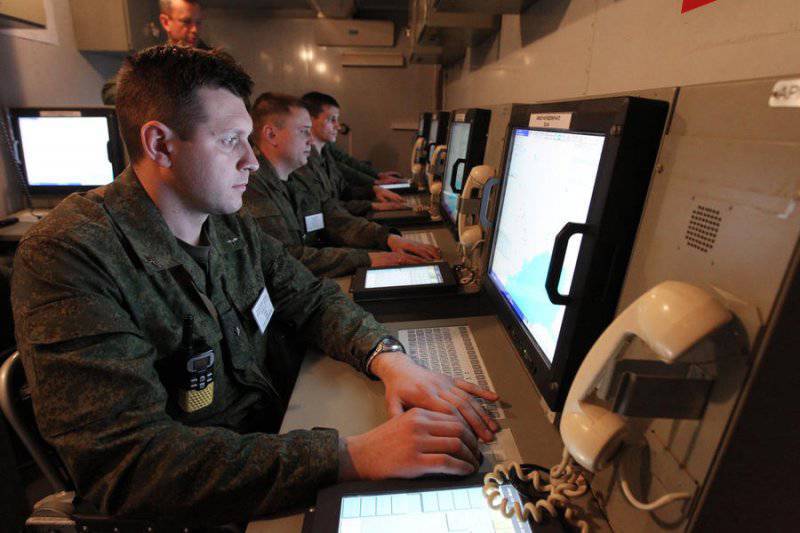 Next year, cyber command will be created in the Russian Armed Forces to conduct operations in the virtual space. According to Interfax, the new structure is designed to counter virtual threats in peacetime and wartime.
"Within the framework of the Advanced Research Fund, as well as in the relevant structures of the military department, a program is being developed related to the formation of cyber command, its functional duties and the number of personnel," said the agency's source familiar with the situation.
Initially, cyber command is likely to function as the main directorate of the Ministry of Defense and act as part of the aerospace defense forces.
For the first time, the need to create this type of troops was announced in March by 2012, Deputy Prime Minister Dmitry Rogozin. He reported on the preparation of documentation for this "technical predator".
As part of the US military, cyber command has been operating "on a temporary basis" since 2007. Its headquarters is located at an air force base in Louisiana. From there all operations are carried out in the virtual space.
At the end of July this year, President Vladimir Putin signed the "Fundamentals of the state policy of the Russian Federation in the field of international information security for the period up to 2020 of the year". This was a kind of response to the "International Strategy for Cyberspace Action" adopted in 2011 by the United States. The United States equated computer sabotage with traditional hostilities, reserving the right to respond to them by all means.
The Russian information security doctrine, signed by the president back in the 2000 year, in turn, also needed to be updated. In July, speaking at a meeting of the Security Council, Putin said that the importance of information technology is growing in the military sphere. The head of state set the task to increase the level of protection of the relevant infrastructure from cyber attacks.
According to the president, Russia should be ready to effectively fend off threats in the information space and increase the level of protection of the relevant infrastructure, first of all, the information systems of strategic facilities.