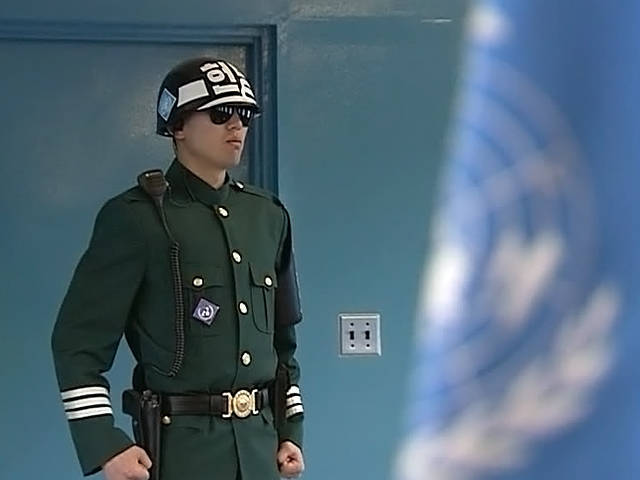 The Korean People's Army is on high alert in order to start fighting at any moment in response to the maneuvers of the United States, Japan and South Korea in the Sea of ​​Japan.
In a statement by the representative of the General Staff of the DPRK armed forces, the Korean People's Army received an order to "watch the actions of the American and Japanese aggressors, as well as the South Korean regime, in order to start military operations at any time," ITAR-TASS reports. The document notes that the fault of Washington, Tokyo and Seoul on the Korean Peninsula is heating up again, despite the steps taken earlier by the DPRK, aimed at easing tensions in this region. According to the North Korean military, evidence of this is the decision of the United States and South Korea to sign a strategic plan for military cooperation, involving a preemptive strike on the territory of the DPRK.
"If the US administration is really interested in the denuclearization of the Korean Peninsula, then Washington, not Pyongyang, needs to take the first step in this direction," said the representative of the General Staff of the Korean Peoples Army. "For now, it is Washington that conducts a hostile policy towards North Korea that poses a nuclear threat to it region. "
As reported by the headquarters of the South Korean Navy, joint maneuvers of the United States, South Korea and Japan, which were supposed to start off the coast of the Korean Peninsula, may be postponed due to the approaching powerful typhoon. Consultations are currently underway with a view to deciding whether to postpone the maneuvers or completely cancel them. According to weather forecasters, on Wednesday, October 9, typhoon "Danas" will cover the southern tip of the Korean Peninsula.
In the course of the planned exercises, it was planned to maneuver warships, as well as search and rescue operations. The nuclear aircraft carrier of the US Navy "George Washington", as well as South Korean and Japanese destroyers equipped with the Aegis system were to take part in the exercises.