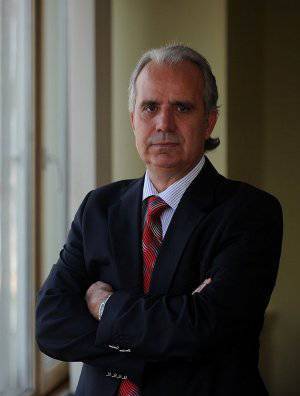 The reasons why Turkey chose the Chinese air defense systems over the Russian C-300 and the American Patriot were told by the Kommersant correspondent OLGA KUZNETSOVA by the President of the Center for Strategic Studies Bilgesam ATILLA SANDYKLY.
- What are the advantages of the Chinese Hongzi-9 air defense systems over the American Patriot and the Russian C-300?
- The systems "Hongzi-9", which Turkey plans to produce jointly with China, differ from the American Patriot and the Russian C-300. Hongzi-9 is able to detect and destroy missiles unrecognizable by radars.
- Are there any other reasons why Ankara chose the Chinese supplier?
- There are several reasons. In many ways, this is a political decision. Before that, Turkey had already tried to buy systems with similar characteristics from the USA, but the attempts were unsuccessful - Congress had opposed the sale. In addition, Turkey wanted to purchase Predators drones from the US, but again did not get the consent of Congress. It is logical that this time Turkey chose another exporter, instead of waiting for the approval of the United States.
- And economically?
- There are two points. First, Hongzi-9 is significantly cheaper than other air defense systems that participated in the tender. Secondly, the production organization proposed by China is beneficial for Turkey. 40% of products will be produced directly in Turkey with the participation of Turkish companies Roketsan and Aselsan. Due to the fact that the Chinese have agreed to the transfer of technology, Turkish companies will gain experience working with satellite launch systems - this will reduce Turkey's dependence on other countries.
- Will Chinese air defense systems fully meet the needs of national security?
- The choice in favor of the Chinese complexes just meets these needs. Using NATO's air defense systems, Turkey may face certain restrictions - especially against the background of the deterioration of its relations with Israel. In the event of a conflict with it, NATO can remotely block access to its air defense missile systems. Therefore, Ankara chose the air defense system, which can be used in accordance with its own notions of security and does not depend on anyone.
- In the West, Ankara's reaction was extremely negative. Is it fraught with problems for Turkey?
"Problems can arise if the United States and NATO insist on the incompatibility of" Huntsi-9 "with NATO's collective defense systems. But it is easy to overcome by developing the necessary software. Another problem is that the Chinese exporter is under US sanctions for cooperating with Iran and North Korea. But these sanctions are one-sided, there are no provisions in international law that would prevent Turkey from purchasing Chinese air defense systems.
- Is Ankara's decision to make a deal with Beijing final?
- No, until the parties have moved to the deal itself. The Turkish authorities may reconsider China's proposal.