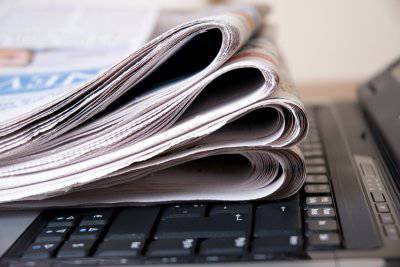 Various regional publications offer materials related to local
News
. All
news of public life of Ulyanovsk
can be found on ulsor.ru. It tells about the events that recently took place in Ulyanovsk, as well as in the Ulyanovsk region.
We present a selection of interesting news from various regions of the Russian Federation.
Ulyanovsk region. In the village of Old Main an amazing incident occurred. DPS inspectors tried to stop the car at night, but the driver ignored their request. A pursuit was organized, as a result of which the police managed to block the "dvenashka" of the offender. When one of the inspectors tried to check the driver's documents, he literally attacked the policeman and managed to deliver several hard blows. The fight ended with the driver being "tied up" and sent to the nearest branch. Now he faces up to 5 years in prison.
Kurgan region. Ketovsky district court imposed a ban on the activities of the religious sect "Horde". The leaders of this sect declared themselves healers. Only here for the healing of people used strange "non-drug" methods - beating with a whip, after which it was necessary to visit special "holy places" and not seek medical help in ordinary clinics. The organization's activities are also banned in the Chelyabinsk Region.
The news is a completely different kind. Chukotka Local publications report that Chukchi agricultural workers have achieved high results in crop production at the end of the season. As an example, data on a record in regional potato cultivation. The director of one of the Chukotka agricultural enterprises claims that due to the good weather in the region, his farm employees were able to harvest potatoes three times more than planned - 19 tons. For the regions of the central part of the country, this result can be called more than modest, but we must not forget that the conditions in Chukotka are not conditions in the center of Russia - the weather here is such that it is already an achievement to grow something at all. The grown potatoes are planned to be sold primarily for local educational institutions.
Kirov region. The head of the Zuyevo District, Pislegin, admitted his guilt in receiving 150 thousand rubles as a bribe from one of the local businessmen. The money was received for the possibility of providing "assistance" to the entrepreneur in winning the auction. Pislegin is one of the few modern officials who himself admitted his guilt in taking bribes.