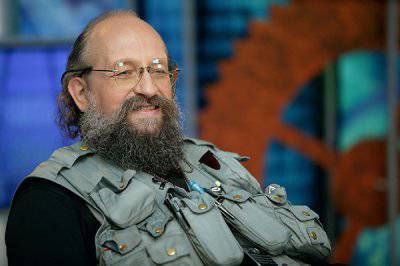 In recent years, almost every award of prizes established by Alfred Bernhard Emmanuelevich Nobel (and even more so - the Bank of Sweden Prizes in memory of Nobel, usually referred to as Nobel Prizes in economics), is accompanied by heated discussion: are the Nobel committees right and should you pay attention to their solutions.
According to my observations, the Nobel Prize in the exact sciences still retains a fairly high reputation. Basically - because it is awarded, as a rule, for achievements long enough for their value to prove progress.
stories
science. This is contrary to the idea of ​​Nobel himself, who wanted to provide young promising scientists with the opportunity to continue their own research, but at least does not compromise the Nobel Committee with prizes for dummies. Although there are scandals here. For example, in 2009, the year when the Nobel Prize was awarded in advance to the newly elected President Barak Hussein Barak-Husseinovich Obama, there was a scandal with a biology prize.
As for the advance - the fact that the nomination of candidates for the Nobel Peace Prize ends either on January 31, or February 1. Obama, as you know, took office - like any American president since the days of Franklin Delano Ramevelt Jamesovich - from January 20 (before that - from March March 4). That is, he did not have time to do anything for which he could receive an award, and was awarded only for election promises.
And in biology it was fun too. In 2009, they awarded the Nobel Prize to three biologists who experimentally confirmed the theory of Alexey Matveevich Olovnikov, developed on the basis of Leonard's experiments [alas, I do not know the middle name] Hayflick. Hayflik found in 1960-e years: the cells of quite complex animals (including humans) are divided 50 ± 20 times, and then either cease to divide, or turn into malignant ones. Olovnikov at the beginning of 1970-x explained this by the exhaustion of telomeres - the end segments of the DNA molecules, to which the molecules of enzymes that copy DNA are attached. This theory opens the way to the unlimited extension of the controlled divisibility of cells - that is, in essence, eternal youth. Moreover, both Hayflik and Olovnikov are alive, but no one has thought to award this prize to them. That is, the prize was given for secondary work in the presence of an incomparably more important primary one. But it's still for the exact sciences exception to the rule. But for humanitarian awards - this has long since become the rule.
Prizes for literature award, to put it mildly, in a strange way. Suffice it to recall that the first to get it was the not too famous even in those years, the lyric poet Rene Armand Francois Sullich Prudhom (he signed by Sully-Prudhom), although in the same years they created giants like Lev Nikolayevich Tolstoy who never received it (according to one legends, he even privately warned the Nobel Committee that he would refuse it if awarded, and (if the Scandinavians award the prize) Henrik Juhan Knudovich Ibsen. Today, lovers of elegant literature can easily name many dozens of writers, undoubtedly undeservedly overlooked by the prize, and dozens of equally undeservedly awarded it.
And peace awards have long been a source of jokes. For example, for advertising a deliberately false greenhouse theory of global warming, whose error was experimentally proved by Robert Williams Robertovich Wood as early as 1909, they could not give a prize in physics or chemistry - they gave a peace prize. I'm not talking about such miracles as the award of the Nobel Peace Prize to Muhammad Abd ar-Rahman Abdel-Raufovich Arafat al-Kudwa al-Husseini, known primarily for the fact that he developed the technology to seize passenger planes as hostages. Or Mikhail Sergeyevich Gorbachev - whose services to the West, of course, are great and indisputable, but from the point of view of the ruined and betrayed Union of Soviet Socialist Republics to them, he deserves a public trial, followed by life imprisonment, for it is not enough for him.
So the reputation of the Nobel Prize, to put it mildly, is far from ambiguous.
Strangely enough, the reputation of its opposite is also ambiguous - the Ignobele (from ignorantia - ignorance) award. We often call it "Shnobelevskaya". As far as I remember, this word was invented in Soviet times by the well-known humorist and the first winner of the Crystal Owl of the "What? Where? When? "Nurali Nurislamovich Latypov (we are familiar with 1985.05.31, and we regularly and diversely cooperate with 1995.09.06). But it became popular only when we began to regularly publish information about the award of the Ignobele Prize. The reputation of the prize is difficult because it is awarded not only for, so to speak, junk research - in its statute it is written that it is awarded for research that makes you laugh first, and then think.
A scientist, starting a study, basically cannot know what his results will be. Actually, if he knows, then there is no need to investigate. I have already cited the example of two people who have been awarded both prizes. These are our compatriots Andrei Konstantinovich Geim and Konstantin Sergeevich Novoselov. They first received the Ignobel Prize for researching levitation of frogs in a magnetic field. It seems to be funny? But research on the levitation of objects in a magnetic field is a very serious line of research. The end result of this direction, in theory, should become a train on a magnetic cushion - this is undoubtedly an important and useful matter. And the fact that research was done using readily available laboratory material, which at that time was at hand, is an entirely normal approach for the researcher. First, to work in a hurry with what you have to avoid messing with the order of some complicated things, and only then - when the primary results show at least something - think about the direction in which to work further. Another study, for which they received the Nobel Prize, began with the fact that they rolled on a sticky tape pencil pen. The lesson also seems to be not very meaningful - but during this lesson they discovered a new form of carbon - graphene (that is, single layers of graphite). Again, it is not yet known what the merits of this form are in comparison with the previously known ones, but it is already clear: the prospects for the use of graphene in various branches of technology are very extensive. In general, it is clear: the very fact of the existence of such a form of carbon is completely impossible to predict in advance - not to mention the fact that in advance, even before the start of research, to predict its possible use. Therefore, in fact, there are studies that make you laugh first, and then think. The Ignobele Prize is not at all as funny as its authors themselves think. Not without reason, they have to supplement the process of awarding the prize with various, so to speak, external jokes, because the internal humor of the situation is not at all enough to consider this award uniquely ridiculous.
I think if this goes on like this, then the Nobel Prize may soon become completely anecdotal, while Ignobel's will be taken much more seriously than they are now. But even if it remains the subject of jokes, then it will be precisely those jokes, at which they laugh at first, and then reflect.